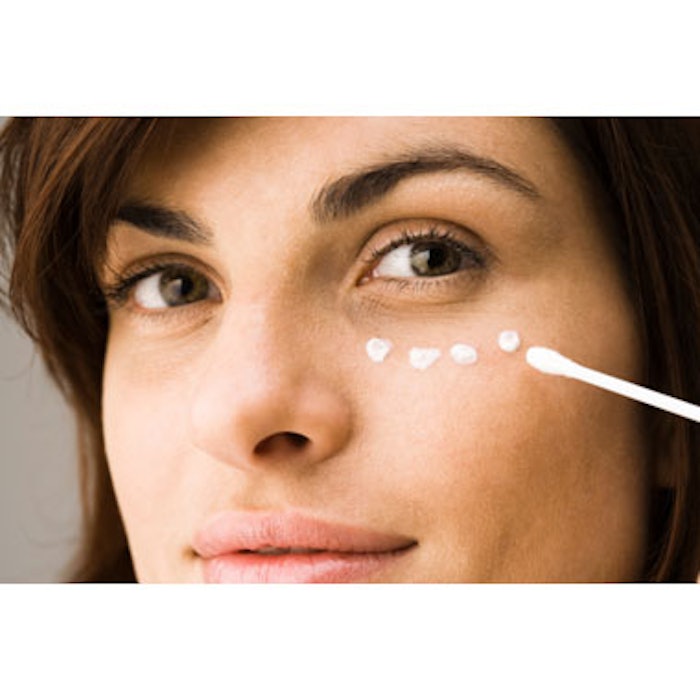 Biotechnology company Topokine Therapeutics has initiated a Phase 2b/3 study of its lead product, XAF5 Ointment, for the reduction of steatoblepharon (undereye bags). Applied to the lower eyelids once nightly, the topical treatment penetrates the skin and acts pharmacologically on fat cells to shrink eye bags as an alternative to blepharoplasty surgery.
The multicenter, randomized, placebo-controlled study follows a positive Phase 2 study in which XAF5 met its primary endpoint and achieved statistically significant and clinically meaningful improvements in eyelid appearance and patient satisfaction.
"We are excited to enter late-stage clinical development with XAF5 Ointment," said Michael Singer, MD, PhD, board-certified ophthalmologist and chief scientific officer of Topokine. "Our pivotal studies will employ the same primary endpoint that XAF5 successfully met in Phase 2. Knowing that 85% of patients in that study were pleased with XAF5 gives us added confidence in our upcoming trials."
Photo copyright Getty Images.