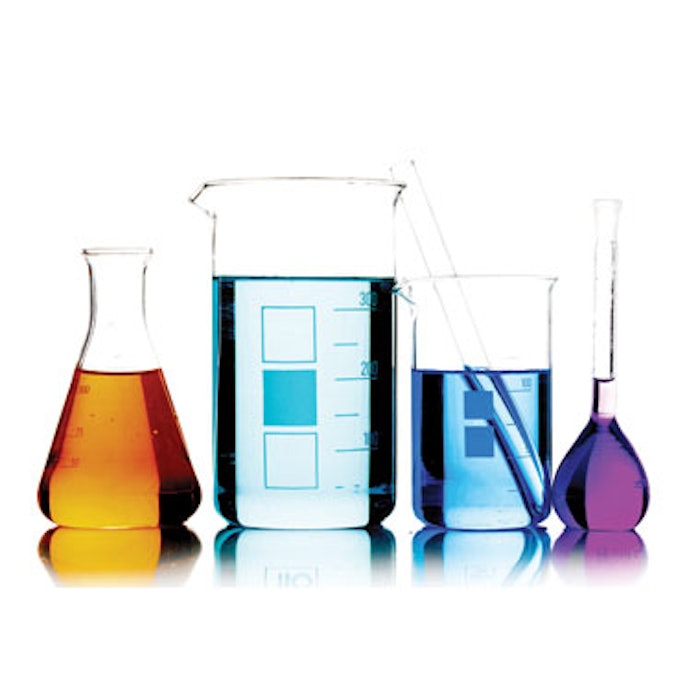 The U.S. Senate is currently considering a bill to enhance the U.S. Food and Drug Administration (FDA) oversight of cosmetics. This bill—the Personal Care Products Safety Act—is intended to bring the aging cosmetics laws in the U.S. in line with consumer demand for more rigorous guarantees of safety. The law that currently governs cosmetics is the Federal Food, Drug and Cosmetic Act (FDCA), which was signed into law by Franklin Delano Roosevelt in 1938.
The focus at the time the FDCA became law was removing ingredients known to cause harm. The FDA supported passage of the 1938 law by pointing to Lash-Lure, an eyelash dye that caused eye damage and at least one case of blindness. Today, the focus has shifted from cracking down on unsafe products to identifying these ingredients before they are used in cosmetics products.
It's too early at the time of this writing to predict if this bill, currently in the U.S. Senate, will be signed into law, but it highlights the current areas of dissatisfaction with the 1938 law, and it illustrates possible legislative responses. Topics covered by the proposed bill include:
How to ensure ingredient safety
Whether cosmetics facilities should register with the FDA
Mandatory "good manufacturing practices"
Instituting a requirement to report injuries
Whether states can regulate cosmetics, also called federal preemption of state laws
Giving the FDA authority to order recalls of unsafe products
History of Proposed Bills
Lawmakers have failed repeatedly to pass new cosmetics laws. The Safe Cosmetics Act of 2011, the Cosmetics Safety Enhancement Act and the Cosmetic Safety Amendments Act of 2012 all failed to gain enough traction to become law. In 2013 the FDA and several industry groups agreed on a framework for a modernized law, but those discussions broke down in 2014.
California Senator Dianne Feinstein and Maine Senator Susan Collins introduced the Personal Care Products Safety Act in April 2015. Their bill has the support of the Personal Care Products Council and the International Fragrance Association; several large manufacturers, including Revlon, Estée Lauder, L'Oréal and Johnson & Johnson; and consumer groups, including the Environmental Working Group, the National Alliance for Hispanic Health and the National Psoriasis Foundation. The Independent Cosmetic Manufacturers and Distributors (ICMAD) and the Handmade Cosmetic Alliance as well as others oppose it.
An alternative bill—the Safe Cosmetics Modernization Act—based on the failed Cosmetic Safety Amendments Act of 2012 was recently introduced in the U.S. House of Representatives by Texas representative Pete Sessions. The alternative bill is championed by ICMAD.
Photo copyright Getty Images.
[pagebreak]
Current Regulations
Under the existing law most ingredients in cosmetics, unlike drugs, are not approved by the FDA before they are marketed—although some particularly toxic cosmetics ingredients are banned. The only ingredients that must be reviewed by the FDA before they are incorporated into cosmetics—called a premarket review—are color additives. The FDA's primary opportunity to review the safety of a cosmetic is after a product is marketed, and then the FDCA allows the FDA to sue to prohibit adulterated and misbranded cosmetics from being marketed in interstate commerce. Cosmetics are adulterated if they have ingredients that could cause injury, are contaminated, contain a prohibited color additive, or are manufactured or stored in an unsanitary manner. Cosmetics are misbranded if they have labels that are incorrect, misleading, incomplete, lack mandated information or are packaged misleadingly.
Cosmetics manufacturers are not required to perform any specific tests for product safety, although they are responsible for the safety of cosmetics and ingredients.
If it becomes law, the Personal Care Products Safety Act will require that at least five ingredients and byproducts be tested each year by the FDA to evaluate their safe use. The FDA must find one of three things: (i) the substance is safe under specified conditions; (ii) it is safe under all conditions; or (iii) it is not safe for use in cosmetics under any conditions. The FDA will then issue orders mandating conditions of use for ingredients, regulating any byproducts and specifying any required consumer warnings. All Internet retailers must include the warnings and product-label information on their websites. Any product that is not safe under any conditions, or that is not safe under the conditions suggested in the label, will be defined as adulterated and may not be used.
The FDA must consider whether there is "adequate evidence to support a reasonable certainty among competent scientists that the ingredient is not harmful," taking into account the probable exposures and cumulative exposures to the substance from all sources. All available test results must be considered. These chemicals would be evaluated in the first year:
Diazolidinyl urea, a preservative
Lead acetate, a color additive in hair dyes
Methylene glycol/formaldehyde, used in hair treatments
Propyl paraben, a preservative that mimics estrogen
Quaternium-15, another preservative
Manufacturers or packers with more than $100,000 in gross annual cosmetics sales must make a written determination that finished cosmetics products are safe if used in accordance with their labels before the product may be distributed. The safety determination must be based on a recognized expert organization's conclusions that the product is safe, or testing, or some other "appropriate safety substantiation of the finished product."
Photo copyright Getty Images.
[pagebreak]
The bill also requires the industry to submit ingredient statements every year, which must include a full list of ingredients, including ranges of substances present, all fragrances and flavors, and the identity of the fragrance and flavor suppliers. The suppliers must identify the ingredients in their products at the FDA's request. The cosmetics ingredient statements must include an attestation that the safety of the product and its ingredients have been substantiated. Small businesses may submit a streamlined statement, and they have a longer grace period to submit the statements after marketing a product. The FDA must keep a list of all cosmetics distributed in the U.S. together with their ingredients, and provide it to the states on request. States must maintain the information as a trade secret.
The FDA may suspend a facility's registration if products manufactured, packed or stored there have a reasonable probability of causing serious adverse health consequences or death. The suspension bars anyone from distributing cosmetics from that facility. A cosmetics ingredient statement may be suspended for the same reasons, and a suspension bars anyone from distributing that product.
Manufacturer Registration
Under the current law, cosmetics companies—unlike drug companies—are not required to register with the FDA, but may do so under a voluntary initiative. Manufacturers, packers or distributors may also file a voluntary disclosure of the product ingredients.
The Personal Care Products Safety Act would require all cosmetics manufacturers and processors to register their facilities annually. Packagers and storage facilities would have to register once every three years. Companies with gross sales averaging at least $500,000 would have to pay a registration fee. The FDA will compile and keep a registry of cosmetics facilities.
Good Manufacturing Practices
As of now, the FDA has issued guidance for safe cosmetics manufacturing practices but has not required manufacturers to adhere to them. These "good manufacturing practices" (GMPs) include general hygiene precautions such as making sure workers don't eat in the manufacturing areas, equipment is sanitized appropriately and condensate from pipes doesn't contaminate the products.
Under the Personal Care Products Safety Act, the FDA must develop GMPs and propose regulations with the objective of harmonizing with international standards. The rule must be finalized within three years of the law's enactment. It would apply to large businesses six months after the rule is final, and to small businesses two years after the rule is final.
Reporting Injuries
The current law does not require cosmetics companies to report to the FDA when consumers are injured or experience problems with cosmetics. The bill would require manufacturers and packers with more than $100,000 in gross annual sales to include contact information on the packaging so that consumers can tell them when they have suffered adverse effects from the product. The manufacturers and packers must, in turn, report to the FDA if there is any serious adverse event associated with a product and submit an annual summary of the reports that year. Events that lead to death, hospitalization, persistent or significant disability, disfigurement or birth defects are all defined as significant and adverse, as are events that require medical or surgical response to prevent those effects. The bill says that filing a report is not an admission that the cosmetic caused the adverse effect, but the reports will doubtlessly be a resource for products-liability lawyers seeking to file lawsuits.
Photo copyright Getty Images.
[pagebreak]
Product Recalls
The FDCA does not give the FDA authority to recall dangerous cosmetics products. The agency can enforce the laws against adulterated or misbranded cosmetics by bringing a lawsuit to ban their sale. The FDA can also have the products seized and can bring criminal charges against the violators.
Continuing the voluntary initiatives under the current law, the Personal Care Products Safety Act would require the FDA to give manufacturers the opportunity to voluntarily recall adulterated or misbranded cosmetics. The FDA may then order the company to recall a cosmetic and notify distributors and retailers. A press release must be issued that includes information about similar products not subject to the recall.
Federal Preemption
With many exceptions, federal law preempts state laws governing cosmetics packaging and labeling. Where there are gaps in the FDCA, states may issue regulations—and many states have taken the opportunity to issue their own regulations—which are binding in addition to FDA regulations For example, the Children's Safe Products Act in Washington state requires manufacturers of cosmetics targeted to children under 12 to report if children's cosmetics contain any of 66 high-priority chemicals. California has a law requiring cosmetics manufacturers to submit lists of products that contain carcinogens or cause reproductive toxicity. These state laws can create burdens on companies that sell products across state lines or nationwide.
The Personal Care Products Safety Act has a complex preemption provision. It permits all the state safety regulations that are in effect at the time the law is enacted to continue in effect. But unless a state law is on the books when the federal bill becomes law, states cannot require registration, GMPs recalls or adverse event reporting. Only those current state safety laws that are more restrictive than an FDA final safety order may be enforced once the FDA issues its final order. If the FDA has proposed a substance for safety review, then states may not impose new requirements on that substance In a reference to preemption, ICMAD's analysis concludes that the Personal Care Products Safety Act doesn't have "appropriate and significant national uniformity."
Finally, the bill provides for fees to fund safety activities from registrants whose gross cosmetics sales for the prior three years is more than $300,000. The FDA's target is to collect $20.6 million from industry. The fees range from $250 to $1.1 million in the first year.
This copyrighted article is intended to help make you aware of some of the issues that you may face, but it is not exhaustive and does not constitute legal advice.
Jean Warshaw is a lawyer in private practice in New York City. She provides advice on business and environmental law. She can be reached at 212.722.2240.
Photo copyright Getty Images.