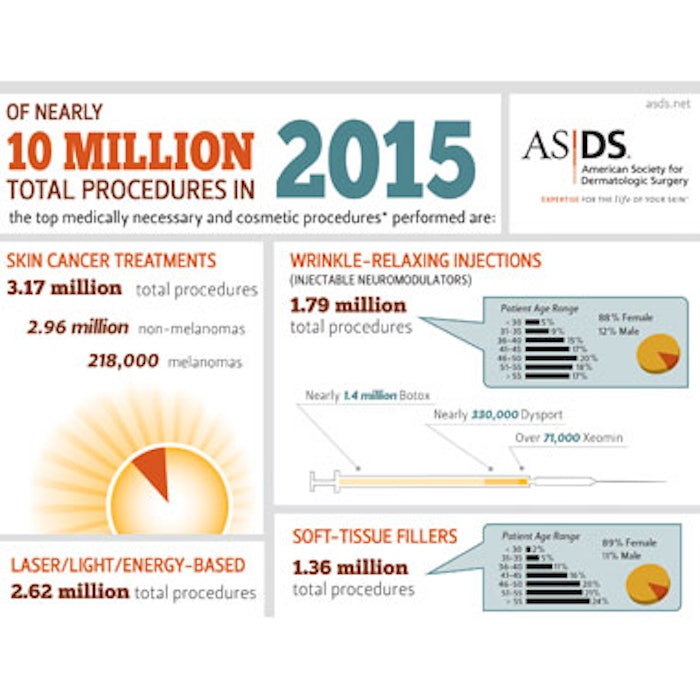 Results of the 2015 American Society for Dermatologic Surgery (ASDS) Survey on Dermatologic Procedures revealed that dermatologic surgeons performed nearly 10 million medically necessary and cosmetic procedures in 2015—5% more than 2014 and up 27% since 2012. Obvious trends included skin cancer treatments, ranked the most performed procedure (3.17 million, up 18% since 2012), followed by 6.7 million cosmetic treatments, with the largest year-to-year growth seen in soft-tissue fillers (35%) and body sculpting (11%).
The top cosmetic treatments in 2015 were:
Laser, light and energy-based procedures (2.62 million)
Neuromodulators (1.79 million)
Soft-tissue fillers (1.36 million)
Chemical peels (596,000)
Body sculpting treatments (230,000)
Image courtesy ASDS.