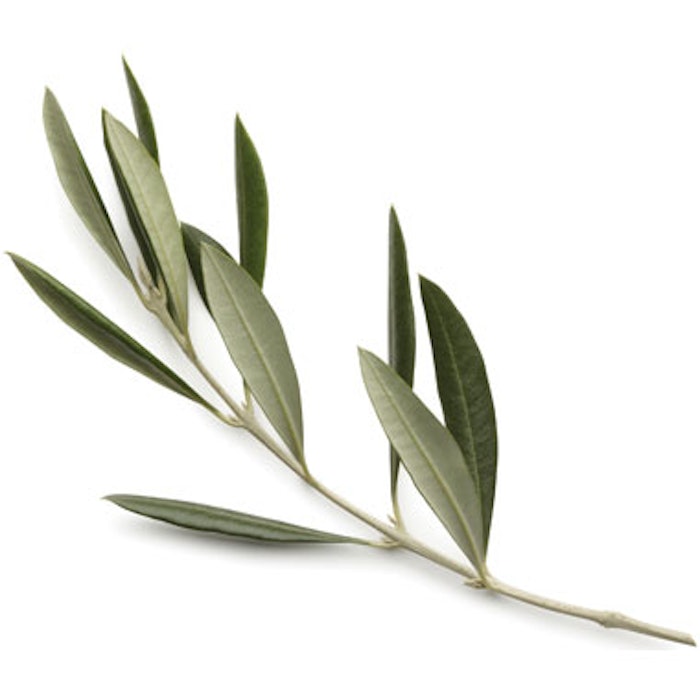 Ablative procedures—e.g., chemical peels, laser resurfacing and microdermabrasion—are effective options for patients who want to reduce photodamage and restore the youthful health of their skin. But stimulating the skin is only half the equation. Patients also require post-procedure care aimed at reducing inflammation, repairing barrier function and protecting a damaged epidermis from irritants in order to reap the full benefits of your services.
"Beginning immediately after any destructive cosmetic procedure that involves controlled wounding to improve aging skin, patients must apply topicals to slam the damaged skin barrier shut," says Carl Thornfeldt, MD, CEO and founder of Episciences Skin Care. "If they do not, environmental pollutants and ultraviolet radiation enter the skin at much higher concentrations and penetrate much deeper. These insults activate destructive pathways that reduce or negate the cosmetic benefit of the procedure. The clinical results of the procedure will absolutely be diminished and adverse reactions will be enhanced if no postprocedure care is provided."
Restoring the Barrier
Because resurfacing procedures strip away the top layers of the epidermis, the skin barrier becomes damaged leading to redness, irritation and transepidermal water loss (TEWL). Occlusive topicals, such as petrolatum and silicone, help prevent moisture loss and keep environmental pollutants from entering the skin. Additional ingredients used to protect damaged skin and restore proper barrier function include lipids, ceramides and polyhydroxy acids (PHAs).
"Lipid-rich oils, such as squalane, are reparative lipids. They seal the moisture barrier and protect it from losing water," says Jeannette Graf, MD, assistant clinical professor of dermatology at Mount Sinai Medical Center in New York City and partner at Omni Aesthetics MD. "Barrier repair ingredients are typically rich in lipids similar to the intercellular lipids found in skin," agrees Mostafa Omar, PhD, formulator and president of Phytoceuticals Skin Care. "Plant oils are popular for skin care because they are good sources of fatty acid lipids. Other barrier repair ingredients—such as silicone and petrolatum—work by providing a temporary thin coating over the epidermis that reduces the evaporation of water and protects impaired skin."
Dr. Thornfeldt notes that there are about 20 herbal extracts including safflower, sunflower, mallow and avocado that have been proven to repair a damaged skin barrier and return its function to normal. He finds the most effective barrier repair ingredients are those that mimic the natural composition of healthy skin. "Cholesterol, 11 ceramides and linoleic acid (an essential fatty acid), as well as lauric, palmitic and stearic acids make up the protective stratum corneum permeability barrier. They are arranged in a brick-and-mortar pattern with layers of lipids compromising the mortar between corneocytes," he says. The goal of formulators is to combine those ingredients in ratios that mimic healthy skin.
Photo copyright Getty Images.
[pagebreak]
Though they don't seal off the skin like lipids and petrolatum, PHAs and bionic acids—such as gluconolactone and lactobionic acid—are nonirritating humectant compounds that moisturize and provide antioxidant benefits. Their ability to restore hydration and protect damaged skin makes them valuable postprocedure skincare ingredients, says Barbara Green, vice president of clinical research and business development at NeoStrata. "PHAs have been shown to help increase skin barrier function overall as well as protect against chemical irritant challenges via optimization of skin pH and lipids," she says. "These protective compounds also help to reduce MMP activity and nonenzymatic glycation to preserve the skin's essential foundation."
Calming Inflammation
Protecting a compromised barrier is key to preventing infection, environmental damage and moisture loss, but the most effective postprocedure products must also calm inflammation to ensure optimal healing.
"After any procedure, patients should be counseled to stay out of the sun or use sunscreen to protect the skin from UV rays, apply ice packs to help reduce inflammation and take acetaminophen, depending on their level of pain," says Omar. "We also recommend hyaluronic acid-based products after noninvasive and minimally invasive procedures for their potent anti-inflammatory properties, as well as other well-proven topical anti-inflammatory ingredients, such as aloe vera gel, olive leaf extract, vitamin B5 and zinc sulfate."
Phytoceuticals' most popular postprocedure line, SUPERHEAL O-Live, is formulated with olive leaf extract. "It's also known as oleuropein, which has been used for centuries as a medicinal herb," says Omar. "It's packed with antioxidants and phytonutrients, and research has revealed significant benefits for the treatment of skin conditions such as rashes, eczema and psoriasis. It also speeds up postprocedure healing because it reduces redness, inflammation and irritation. The extract is antibacterial, antiviral and antifungal."
Cell Protection Protein (CPP) is a relatively new, proprietary ingredient being used by LIFTLAB to calm inflammation. "CPP has been clinically tested and proven to reduce erythema by 95%," says Elliot Entis, founder and CEO of LIFTLAB. "Not only does it address existing redness and irritation, it also helps to prevent inflammation. When applied to the skin topically, CPP increases the production of 41 natural proteins found in the skin, including antioxidants and collagen- and elastin-stimulating proteins, which boost the skin's ability to renew while defending against pollutants and external aging factors."
LIFTLAB combines CPP with the marine molecule adenosine. "It is naturally found in the skin cells and is the primary energy source to optimize protein production and prevent tissue damage," says Entis. "It's a powerful active to reduce skin reactivity."
Dr. Graf recommends Avène Thermal Spring Water, which has anti-redness properties, as well as moisturizing and anti-inflammatory coconut oil to her patients.
Photo copyright Getty Images.
[pagebreak]
Oftentimes, formulators create proprietary complexes that include both anti-inflammatory and barrier repair ingredients. "NeoStrata Redness Neutralizing Serum contains BioCalm Complex, a specially designed blend of ingredients that calms and soothes neurosensory irritation, such as stinging; it reduces redness and strengthens the skin's barrier and underlying support matrix as well," says Green. "The key ingredients include Canadian willowherb extract, palmitoyl tripeptide, red and brown algae, and gluconolactone with lactobionic acid. The product also features several other calming ingredients, including bisabolol and white tea extract."
Most postprocedure products contain multiple calming and hydrating ingredients in order to address not only the various concerns of damaged skin, but also the numerous pathways that create inflammation and redness. "There are seven inflammation pathways in the skin after stratum corneum damage," says Dr. Thornfeldt. "The most potent anti-inflammatory ingredients block at least three of these pathways. Anti-inflammatory agents are more effective postprocedure than ingredients with only antioxidant function, since only two of these pathways utilize oxidation reactions. Beeswax, lanolin and shark oil are animal-derived products that offer mild barrier repair, anti-inflammatory effects and antimicrobial functionality as well."
Patients undergoing skin resurfacing treatments should receive written post-care instructions, including recommended homecare products. Episciences, for example, offers two different postprocedure kits. "These consist of products that contain active barrier repair and optimizing ingredients, antimicrobial ingredients and inflammation-mitigating ingredients," he says. "We recommend patients use these products every three to six hours during the first two days after a treatment to reduce redness, then use our Epionce Medical Barrier Cream three times daily for the next two to four days."
Depending on the aggressiveness of the procedure, Dr. Graf starts patients with either Aquaphor, petrolatum or Avène Cicalfate, "which provides immediate soothing and cooling," she says.
Because postprocedure skin is vulnerable and irritated, "Have patients gently apply the postprocedure topical and allow it to absorb into the skin. Pressure during the application will only overstimulate the skin and slow down healing time," says Entis. "The patient's environment also has an effect on a speedy recovery. Counsel patients to avoid excessive heat and extreme cold—when the skin has to work hard to defend itself from the environment, it takes energy away from healing."
Creating a simple post-care instruction sheet as well as a list—or retail bag—of recommended homecare products will help your patients achieve their desired outcomes while also providing the most comfortable treatment and recovery experience possible.
Shelley Moench-Kelly is a Vermont-based writer and editor.
Photo copyright Getty Images.