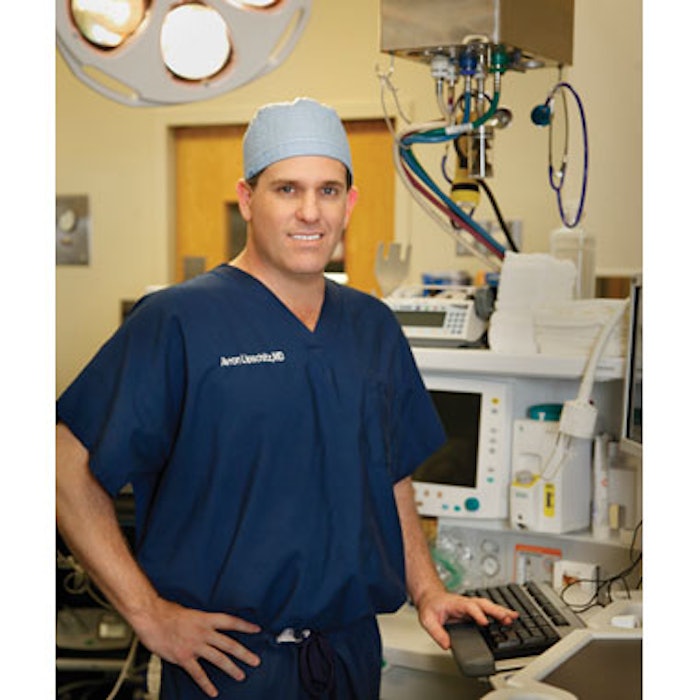 When Avron Lipschitz, MD, opened Athena Plastic Surgery five years ago, he struggled to attract new reconstructive and cosmetic plastic surgery patients, so he set about learning how to remedy that. "Once you realize that you're struggling, then you've already won 80% of the fight," he says. "The rest is just implementation. But first, you must acknowledge that there is a problem and that you, as the physician, do need to handle and excel at practice management and marketing."
What Dr. Lipschitz learned is that practice growth requires a multi-prong approach, which culminates at the practice website. "There is no one technique that works for attracting patients; you have to take an integrated approach," he says. "We do PR, print advertising, electronic advertising, SEO and in-house events, and the website is really central to that. If a prospective patient sees me in a magazine or is referred by a friend, the first thing she does is go to my website. If your website is not well designed, well functioning and optimized, you're going to lose that patient."
He enlisted the help of an Internet marketing and Web design company to upgrade his site and in-office protocols. "Crystal Clear Digital Marketing and I have a similar philosophy, which is that pipeline management is very important and in-house marketing is critical," says Dr. Lipschitz. "I am a big believer in marketing internally and getting as many patients as we can back into the office, so we are obsessive about gathering the email address of every patient that comes in the door—even reconstructive patients."
In addition to collecting contact information from attendees at open house events and asking patients to sign up for the practice's e-newsletter, Athena Plastic Surgery incentivizes patients to share their contact information for future communication by offering a $50 gift card. "This is very effective," says Dr. Lipschitz. "As a consumer, I would consider sharing my email if there was a financial incentive or if something intrigued me from a gaining knowledge point of view. Gathering emails has to be central to your internal marketing."
But he cautions that before practices spend a lot of money on external or internal marketing, they need to make sure their internal systems are up to speed, particularly front desk operations. "If you run a television ad and suddenly get 100 phone calls in a month, but your internal system is not evolved enough to handle 100 new cosmetic consults, you have wasted money and you might alienate those prospective patients," he says.
Athena's staff members are trained to warmly engage callers, "and we are constantly reminding ourselves how crucial that phone engagement is to a practice," says Dr. Lipschitz. "We hold meetings about scripting and telephone answering techniques, and we regularly review our consult-to-conversion rates to identify areas for improvement."
The practice's latest marketing avenue is buildmybod.com, a website and app that allows people seeking cosmetic procedures to enter their names and desired procedures. "Then they can see my name and price ranges for the procedures they are seeking," says Dr. Lipschitz. "Physicians have generally been wary about sharing pricing information, but I think this is the future. It helps us get more qualified inquiries."
He encourages other physician-owners to take the lead on practice growth. "We need to get out of the traditional mindset that practice management and practice marketing is for practice managers, not doctors," he says. "We, as doctors, need to take back the management of our own systems. I very much believe that doctors have disenfranchised themselves from managing their own practices, and that is often the root of many problems."
Inga Hansen is the executive editor of MedEsthetics.