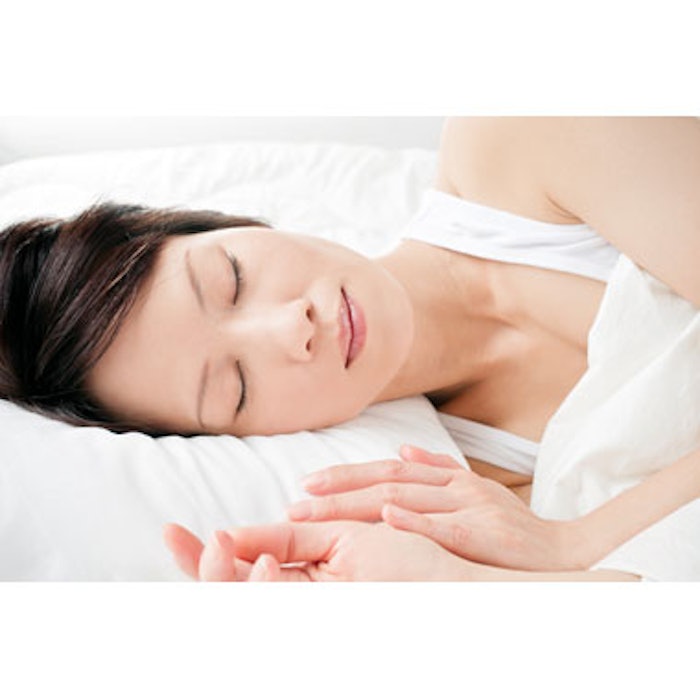 Goesel Anson, MD, FACS, Michael A.C. Kane, MD, and Val Lambros, MD, FACS, published an article in the Aesthetic Surgery Journal (September 2016) in which they discuss the role of sleep wrinkles in aging skin, which differ from expression wrinkles in that they are caused by mechanical compression, shear and stress forces that act on the skin in sleep positions. They performed a literature review relating to the development of wrinkles and the biomechanical changes that occur in response to intrinsic and extrinsic influences, and explored the possibility that compression during sleep not only results in wrinkles, but may contribute to facial skin expansion.
Because sleep wrinkles differ from expression wrinkles in mechanism of origin (external forces vs. internal muscle contraction), location (at the limits of retaining ligaments vs. site of muscle contraction), and directionality (mostly perpendicular to each other), the authors suggest reconsidering wrinkle classification and posit that facial distortion during sleep may also contribute to overall facial aging. They note that with age, the number of position shifts during sleep decreases from 27 to 16 per night, with an average of 20 position shifts per night, meaning the time spent in each position increases with age.
Dermatologists and plastic surgeons would benefit from recognizing sleep wrinkles as distinct from expression wrinkles with a different etiology, and potentially grouping them with gravitational wrinkles since they develop due to external forces and are influenced by ligamentous attachments. Unfortunately, treatment options for wrinkles caused by sleep are more limited than those for expression lines; the authors suggest that the only reliable way to minimize sleep wrinkles is to avoid facial distortion. In their practices, they recommend back sleeping and specialty pillows designed to minimize facial deformation during sleep. They suggest advising patients to avoid sleep compression in addition to the typical suggestions for minimizing signs of aging, i.e., using sunscreen, quitting smoking, optimizing nutrition and maximizing topical skin care.
"While avoiding the development of sleep wrinkles may be important, it is the facial distortion and its potential impact on overall facial aging that may be even more important," the authors wrote. "The consequence of repetitive stretching of facial tissue over time is intriguing and warrants further study."
Photo copyright Getty Images.