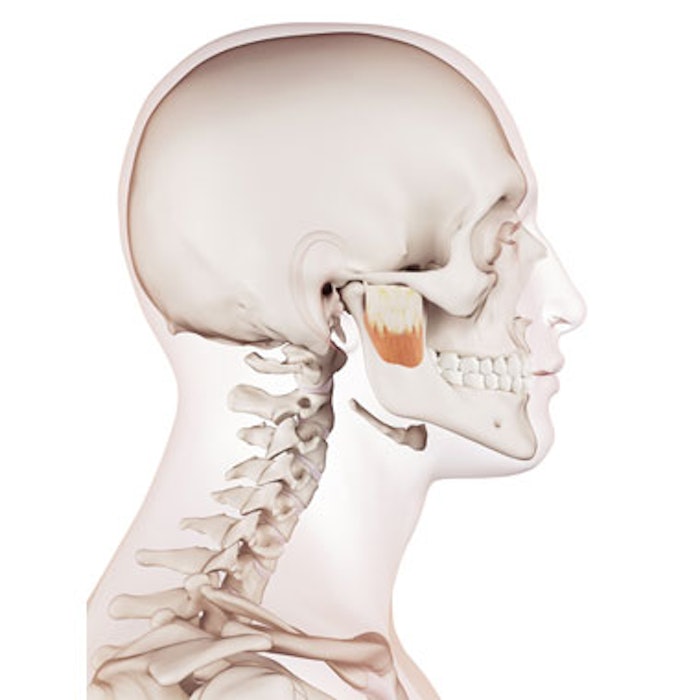 Individual anatomical variations can make it difficult to safely and effectively treat bruxism with neuromodulators, leading researchers Natacha Quezada-Gaon, MD, et al, of Pontifical Catholic University's Department of Dermatology in Santiago, Chile, to investigate the use of ultrasound-guided injections. Thirty patients with bruxism were treated with botulinum toxin injections in each masseter muscle. The authors used ultrasound imaging and clinical markings—which were later compared—to guide their injections in 20 patients and clinical markings only in 10 cases.
The found anatomical variants of the salivary glands in nearly 65% of subjects. In almost 40% of cases, the clinical markings for the anterior tip were incorrect and, based on ultrasound imaging, the marked injection sites fell outside of the muscle. In 20% of cases, ultrasound showed that the needle should be longer to enter the muscle.
They concluded that "Ultrasound can be a potent tool for guiding the injection of botulinum toxin into the masseter muscles. It may contribute to a more personalized procedure, better cosmetic results, and help to avoid potential complications." The study, "Comparison of clinical marking and ultrasound-guided injection of Botulinum type A toxin into the masseter muscles for treating bruxism and its cosmetic effects," was published in the Journal of Cosmetic Dermatology, September 2016.
Photo copyright Getty Images.