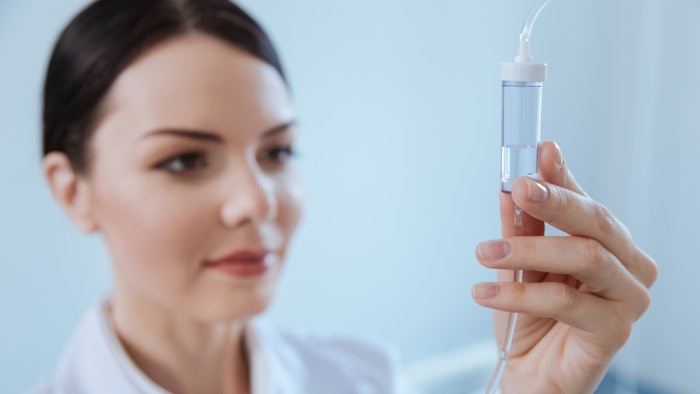 The state of California has imposed additional licenses, more stringent standards, and thorough inspections for compounding pharmacies. This legal action means it has become increasingly difficult for healthcare providers to obtain sterile medications from 503A and 503B compounding pharmacies for both legal and economic reasons. 
The additional and more strict requirements imposed by California law have led to a lack of and need for IV-specific compounding pharmacies existing in California and outside of California that can ship into California, according to the American IV Association. 
Various compounding pharmacies only offer non-sterile products and others sell in various areas. This does cause and issue for IV hydration therapy providers in California. Only one sterile pharmacy that produces IV therapy treatments can sell this treatment type to California healthcare providers. 
Related: 5 Treatments That Include IV Drip Therapy
While some believe that would solve the problem, many providers may not know about this pharmacy or are on the hunt for less costly product. This has caused a "rebellion" among California healthcare providers. Some providers, on their own, and even at the direction of certain compounding pharmacies, have set up PO boxes in close states, like Nevada, to ship medications to and then transport over state lines into California. Other providers are allocating patient-specific prescriptions across patients. 
"It should seem obvious that if you have to get "creative," either the system or program within which you are acting is flawed, or you probably shouldn't be doing what you're doing. In this case, it could be both. Where does all this regulation and creativity leave healthcare providers? Any healthcare provider purchasing, lending their license for purchasing and/or administering medication improperly sourced is, at the very least, at risk for loss of their license," said Amanda Howard, attorney at Florida Healthcare Law Firm in Delray Beach, FL and legal contribution author for AIVA. "In fact, to say "at risk" is an understatement. They may also very well be charged and convicted of a misdemeanor or felony, and subject to fines."
Howard begged the question of whether it is time for the IV hydration therapy industry to self-regulate. "The day an improperly sourced IV hydration therapy treatment causes a severe reaction, or fatal threat to a Californian, the very people the Board seeks to protect, expect a reckoning. If, of course, it doesn't come before. Access will be even more restricted than it is now. The bad players and good players will suffer the consequences," she warned.