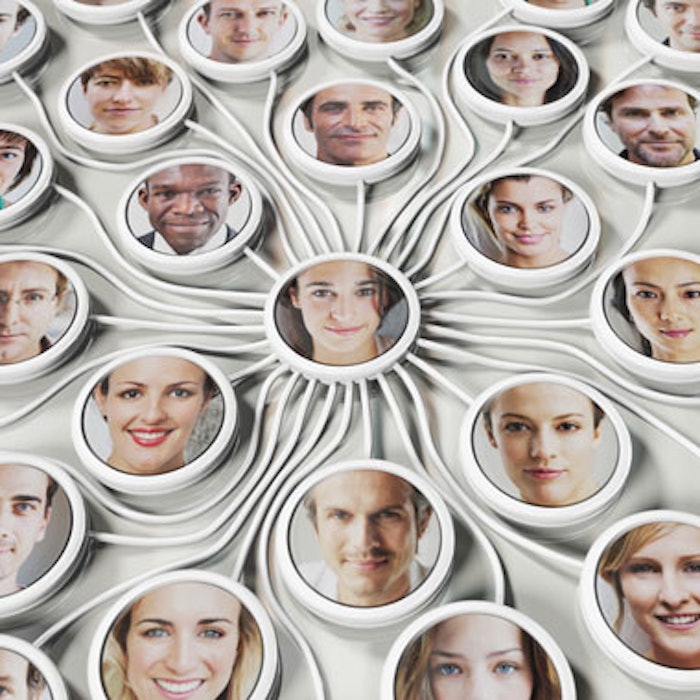 Networking—a process by which one develops contacts and exchanges information with other people solely for the purposes of developing one's business—is effective because it creates personal bonds based on trust and admiration. Conferences and professional associations provide valuable networking opportunities for physicians because they allow you to develop relationships that increase referrals, but this is only the tip of the iceberg. Your local community also offers a plethora of networking opportunities through which you can grow your practice. The key to success lies in identifying your goals and taking the time to measure the results, so you can target your efforts most effectively.
Identify Your Goals
The goal of community networking, in general, is to build name recognition and enhance one's professional reputation. You can connect with other medical professionals in your area to increase referrals; make contact with local business owners who share a similar demographic of patrons to cross-promote services; or reach out to prospective patients directly in order to increase bookings. The first step in successful community networking is to identify the group you wish to target and identify activities in which they are likely to take part.
Physician-to-physician referrals are extremely valuable. Patients who are referred to your practice by their primary care physicians, for example, trust you before they even enter the door. You can increase these types of referrals by expanding your referral network to include a variety of providers, such as chiropractors, dentists and OB-GYNs. Reach out to local specialists' societies and ask about opportunities to attend or speak at an upcoming gathering. You can also personally invite local physicians to coffee or one of your own events.
If you are seeking opportunities to connect directly with prospective patients, look for nearby health fairs and other community events, such as PTA meetings, gallery openings, wine tastings and charity fundraisers. If you identify a charitable organization that speaks to your own personal concerns or those of your target patient base, attend and support their events or offer to host one at your facility.
Practice owners can create their own networking event by hosting an open house. Examples include: a "girls night out" that combines an educational seminar with light refreshments and promotional pricing on products and services; or a teenage skincare event focused on acne treatments (be sure to market to both parents and teens).
Other excellent sources of referrals include hair and nail salons, day spas, fitness centers and high-end clothing boutiques. You can meet a variety of local business owners by joining your local Chamber of Commerce and taking part in its events, or reach out individually to owners of local businesses that share your target demographic.
Ideally, you want to focus your networking activities within a five-mile radius of your practice.
Prepare Your Pitch
Before you set off to your networking event create an elevator pitch—a 30-second description of you and your practice. It must be memorable and clearly explain to your audience what you and your practice provide, while enticing them to learn more. That is a big undertaking for a 30-second speech.
Here is an example of the elevator pitch I use for my consulting company:
Hi. My name is Cheryl from Beautiful Forever Consulting. At Beautiful Forever, our team of consultants helps physicians and companies in the medical industry in­-
crease their ROI and profitability by educating them on how to successfully make sales, conduct events and create new profit centers. For medspa owners, we offer the "Aesthetic Spa Success System" to jumpstart their success, and for medical practices, my book Beautifully Profitable/Forever Profitable provides step-by-step information on improving their profitability.
Remember, networking is about building personal rela­tionships; people do business with—and refer business to—people they like. So look for ways in which the relationship can be mutually beneficial. Deliver your pitch, listen and then focus on what the benefits are for the person from whom you are seeking referrals or patronage.
Make sure you leave every new contact with information about you and your practice. This may be a business card, a brochure or an invitation to an upcoming event. Ask if he or she has a card as well.
After the event, nurture the relationship by following up with each contact by phone, email or text within 24 hours. Let them know how much you enjoyed meeting them and that you look forward to speaking with them again in the future. If you extended an invitation, reiterate your desire to see them at the event.
Review Your Efforts
With so many networking opportunities available, you will want to know which efforts yielded the greatest results for your practice. There is a simple equation that can help you quantify the results of your networking activities.
Let's look at the cost component first. Networking costs encompass the cost of registration or sponsorship for a networking event as well as any travel or entertainment costs. If it is an event that you hosted, there may be additional costs such as refreshments, invitations, marketing, staffing, and product samples or prizes. Do your best to accurately estimate the actual cost of each event.
Defining gains is a little trickier. Things to consider when looking at what was gained by networking include: the number of new client leads and their value; the number of new patients who booked services and their value; and the sales of new products/services directly related to the event. Other gains are more difficult to quantify in the short term, such as increased name recognition, enhanced reputation and the long-term value of the relationships you've established through networking. Do your best to estimate which activities exposed you to the largest number of people who can directly benefit your practice growth. Try to be conservative, rather than overly optimistic, with your estimates. The goal is to narrow down your efforts and focus on those that bring the greatest benefit.
Networking takes time and effort, but it tends to be low cost and can pay off in a big way as you develop new contacts and build name recognition throughout your community. The key is to stay aware of all the opportunities available to you and track your results so you can better recognize the most beneficial activities for you and your business.
Cheryl Whitman is the CEO of aesthetic business consulting firm Beautiful Forever and author of Beautifully Profitable/Forever Profitable. Contact her at cheryl@beautifulforever.com.
Image copyright Getty Images