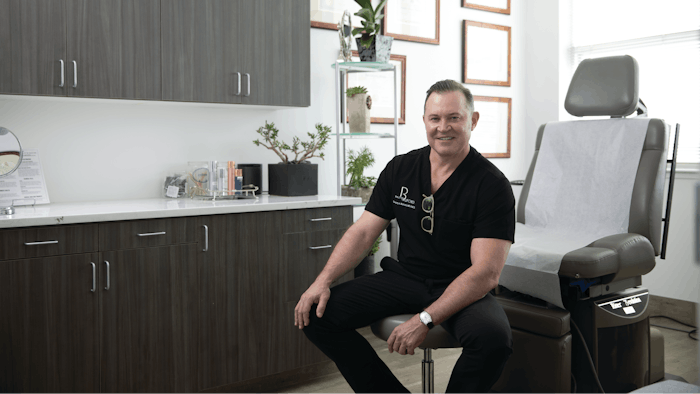 A framed photo of a stone cherub adorning a grave in Buenos Aires' famous La Recoleta Cemetery, where Eva Peron is interred, hangs in the entryway of Gregory A. Buford, MD's plastic surgery practice, Beauty by Buford, located just outside Denver. The photo captures the delicate curves of the child's closed eyes, nose and cheeks. It reflects Dr. Buford's passion and reverence for culture and art and his thoughtful approach to the concept of beauty.
"It's helpful to see beauty in the context of different cultures," says Dr. Buford, who has traveled extensively in Southeast Asia, South America and Europe. "If you want to understand what's beautiful in a person, you can't just look at people in Colorado, or America. What we see as beautiful may not be the same for others."
Paintings and photos—mostly his own—are displayed throughout Beauty by Buford, including in pauses in the advertorial video loops of services that run on the plasma TVs in the practice's waiting areas.
"I try to provide a little eye candy for patients, so I show my photography from all over the world—the Oregon coast, Ireland, Vietnam, Cambodia, South America and Paris," says Dr. Buford. "I want them to have an experience."
Continue reading our exclusive Profile piece in the Digital Magazine...
Virginia Pelley is a freelance writer based in Tampa, Florida.
photography by Rebecca Stumpf