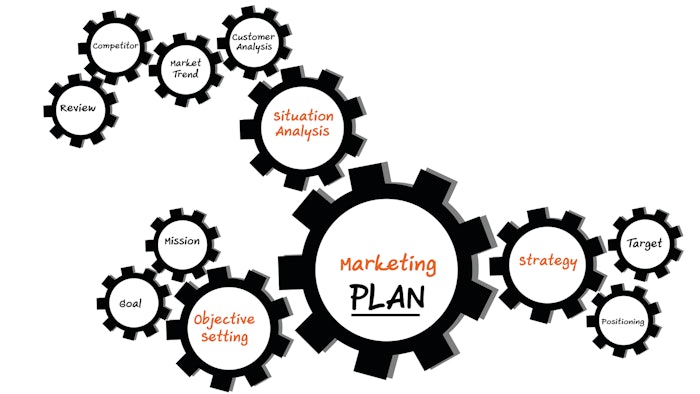 Medspas and aesthetic practices need to bring a steady flow of new patients through their doors to remain viable. There are many ways to generate new patients. Most articles on patient generation today focus on the effective use of social media. But this is just one marketing avenue. This article will look at time-honored methods of external marketing outside of the realm of social media that should be part of a comprehensive marketing plan.
Proven marketing tactics for cosmetic practices and medspas include, marketing brochures, direct mail, electronic and print advertising, public relations, community relations and also special events. Do not overlook the potential of getting involved in your community through the Chamber of Commerce and other business networking groups.
In addition to your social media marketing efforts, here are 11 external marketing efforts to add to your repertoire.
1. Branding. Your personal brand consists of your ultimate vision or mission, the products and services you offer and how you communicate all of these elements to your target market. Your practice should have a consistent brand message and imagery that is used across all of your marketing efforts.
2. Public Relations. Public relations (PR) is all about positioning and persuasion. It is directed at an unfamiliar audience, in this case, potential new patients rather than existing patients.
PR differs from advertising in that it's earned rather than purchased. You need to convince media representatives to write a positive story or provide positive coverage about you or your practice. It is generally perceived by the public as more credible than advertising because it has been verified by an independent, trusted third party, instead of having been purchased by you. Another huge benefit of PR is that it's free.
To improve your chances of getting your press release published, you need to create a story or follow up on a hot news story. Position yourself as an expert so the media will come to you. For example, you might write about how challenging the job market is for those individuals over the age of 40. You would discuss how using dermal fillers and injectables can help a candidate look younger and, therefore, be more competitive.
Continue reading our Digital Magazine for the other 9 marketing tips...
Cheryl Whitman is founder and CEO of Beautiful Forever, an aesthetic business-consulting firm, and the Beautiful Forever University training program for medspas, and author of Beautifully Profitable, Forever Profitable. Contact her at cheryl@beautifulforever.com, 561.299.3909.