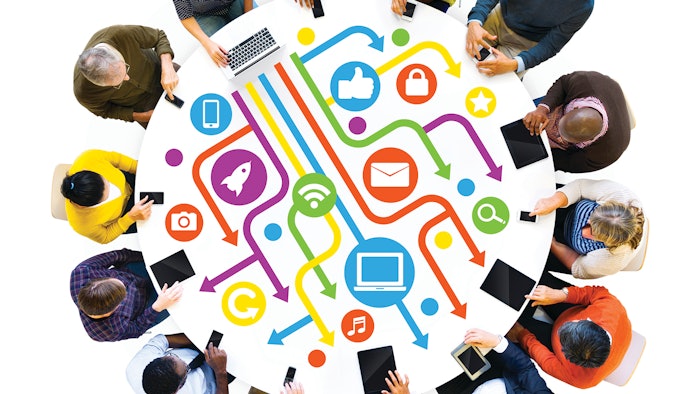 Networking is an effective marketing tool for medical aesthetic professionals because it creates personal "face-to-face" human bonds that lead to trusting relationships and, therefore, long-term business growth. Creating a referral network is an excellent means of building your reputation, enhancing your brand, growing your database, increasing both product and service sales and becoming a force in niche markets. Best of all, it can be done on any budget.
It pays to look beyond the Chamber of Commerce and specialty associations when seeking networking partners.
Traditionally, networking has involved meeting people at Chamber of Commerce events, civic clubs, social events and professional societies. But, as practices gain insight into their target patient base and face increasing competition, they are finding new, creative methods to build their referral networks. Following are some potential networking partnership opportunities you may not have considered that can bring new patients and new exposure to your practice or medspa.
Referral Opportunities
1. Art Galleries can be excellent networking partners, as they typically serve a high-end clientele with an eye for aesthetics. Ask the gallery to display artwork at your practice. You can promote the gallery by offering the work for sale and displaying gallery brochures for upcoming exhibits and/or local artists. It may help brighten up your practice décor as a side benefit!
In return, the gallery promotes your practice by displaying your marketing collateral or allowing you to use their mailing list for an email blast or print promotional card. In addition, you can offer joint promotions or hold joint events. For example, an art gallery would be an excellent venue for a "lunch and learn" seminar on beauty, preventive care and wellness or a holiday event for VIP patients.
Continue reading our Digital Magazine for four more creative networking opportunities and how to make the connection...
Cheryl Whitman is founder and CEO of Beautiful Forever, an aesthetic business-consulting firm, and the Beautiful Forever University training program for medspas, and author of Beautifully Profitable, Forever Profitable. Contact her at cheryl@beautifulforever.com, 561.299.3909.