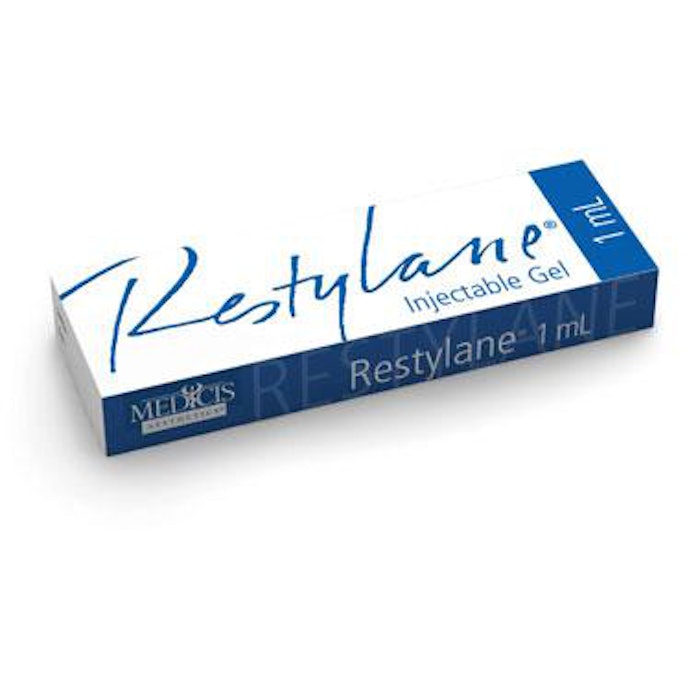 The United States Food and Drug Administration has expanded the approved usage of RESTYLANE Injectable Gel (Medicis Aesthetics) to include lip augmentation. RESTYLANE was previously approved to treat moderate to severe facial wrinkles and nasolabial folds. Its new label will include an indication for submucosal implantation for lip augmentation in patients over the age of 21. In addition, the RESTYLANE package insert will be amended to include both the new indication and results from the clinical trials for lip augmentation.
"We are pleased with the FDA's decision to expand the RESTYLANE label to include lip augmentation," said Jonah Shacknai, chairman and CEO of Medicis. "This marks another significant milestone for RESTYLANE, now the first and only hyaluronic acid dermal filler approved in the United States for lip augmentation. We were very encouraged by the compelling data from the robust pivotal clinical study, showing effectiveness for up to six months, with a clear majority of eligible subjects opting for retreatment at six months."
The approval was based on a randomized, evaluator-blinded, no-treatment-as-a-control, multi-center study that included 180 subjects.
Participants underwent RESTYLANE treatment for lip augmentation in both the upper and lower lips. Subjects randomized to receive RESTYLANE treatment at the beginning of the study were retreated at six months, and subjects randomized to no treatment received their first RESTYLANE treatment at six months. Safety was measured by adverse events reported throughout the study. The hyaluronic acid filler was found to be well-tolerated and highly effective for lip augmentation for up to six months, meeting both primary and secondary endpoints. Adverse events were primarily pain, swelling, tenderness, bruising and erythema. An overwhelming majority of patients (80%) chose retreatment after six months