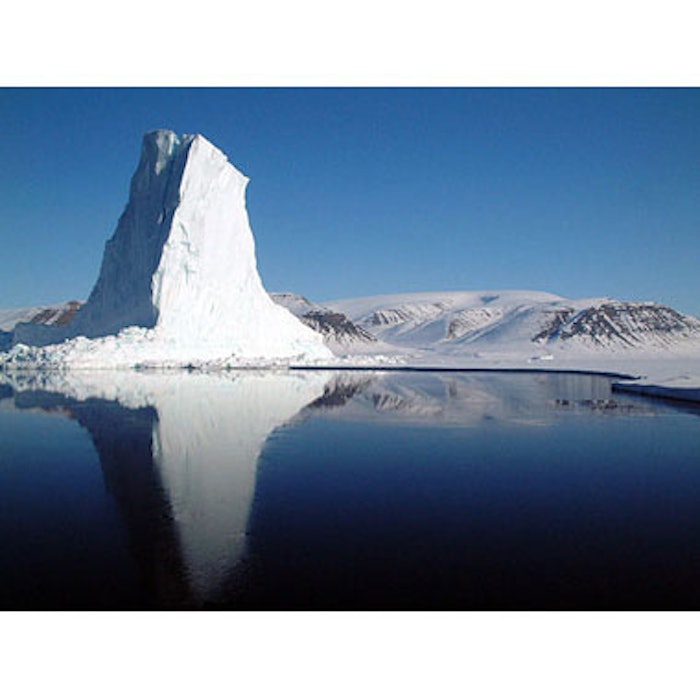 By Tim Sawyer, President of Crystal Clear Digital marketing
First page rankings are just the tip of the iceberg when it comes to new patient acquisition and increasing per patient revenue. While it is an essential part of practice growth, the real magic happens well beneath the water line.
Consider the following example:
Aesthetic practice A and Aesthetic practice B are located in the same geographic area (no difference in patient demographics), they offer similar treatments and procedures, both have physicians with good reputations and there are no significant differences in service pricing.
Both practices have managed to achieve first page Google rankings for most of their desired keywords and as a result each of them experience a consistent influx of new patient inquiries. In addition both practices are supplementing their organic traffic with the purchase of third party internet leads from the same vendor.
Based on the above scenario it would be reasonable to assume these practices are experiencing similar rates of sustainability and growth. Unfortunately this is seldom the case. WHY? Because this is only the tip of the iceberg!
Converting Leads
Practice A staff members view online inquiries as "tire kickers" or "price shoppers," often referring to them as "Internet leads." Further, they have a haphazard process for following up on the third party leads stating they are a low priority on the endless list of tasks they must complete to keep the office running efficiently. The primary staff member responsible for inbound inquires and third party lead follow up is also the same person responsible for check-ins, check outs and all routine appointment changes, confirmations, etc. This person is often heard complaining about the workload with phrases like, "I wasn't hired to be a salesperson." The practice manager is frustrated with the low volume of new patient revenue from their online efforts and the primary physician is lead to believe "the leads are bad."
Practice B staff members view online inquiries as important opportunities to acquire new patients. They have a very specific process for dealing with all inbound forms and phone calls. Through communication and weekly meetings with the physician and practice manager they know conversion of these inquiries into patients is their TOP PRIORITY. Their phone conversations are recorded and assessed on a regular basis. New inquiries are entered into their marketing software and placed in "groups" based on pre-selected criteria. This enables the practice to automate frequent and consistent communication to their patients via email and text. The practice regularly looks at detailed reports related to the conversion of new patients at every point in the "sales" cycle including:
Unique visitors to the web site
Conversion of visitors to inquiries (measured in terms of forms and phone calls)
Conversion of calls/forms to consultations
Conversion of consultations to treatments/ procedures
Average revenue generated from each new patient
Projected life time value of new / returning patient (Per patient revenue)
Marketing ROI
In addition to measuring these important metrics, Practice B has accountability and incentive programs to encourage team members to be consistent with their proven methodology. The physician and practice manager are satisfied with the flow of revenue generated from their online marketing efforts.
The million dollar question:
Based on these scenarios, ask yourself these questions: Which practice sounds most similar to yours? What personnel, process and tools do you have in place to optimize your online marketing efforts?
While first page key word rankings are the Holy Grail for new patient acquisition and increased per patient revenue, this cannot be the singular focus of the practice. Focusing solely on Google rankings is the equivalent of trying to win a baseball game with only a pitcher and a catcher in the field. Great if he's throwing strikes but a major problem if a batter makes contact.
Picture a floating iceberg, what you see above the water is beautiful, but success with online patient conversion is entirely dependent on what you don't see: the practice's process for engaging and converting those new leads through leadership, positive attitude, documented processes, staff training and accountability, and consistent marketing and analysis of your conversion rates. These protocols will determine your success or failure with internet marketing. Ironically, they have nothing to do with the Internet!
Image courtesy of Tech. Sgt. Dan Rea, U.S. Air Force via Wikimedia Commons