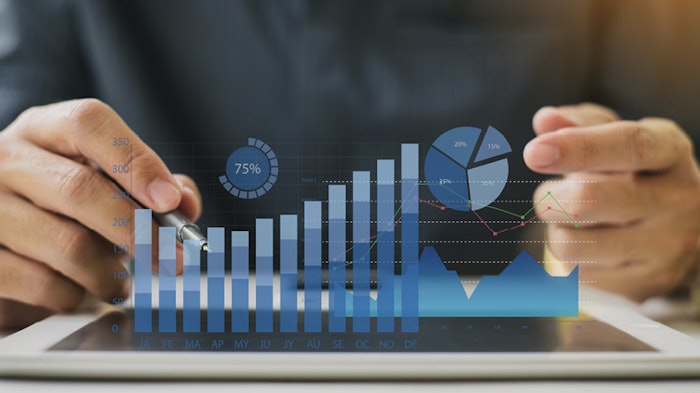 A proactive approach to tracking your business metrics
As we kick off 2023 there is much talk about inflation and the impending recession. When it comes to recession-proofing your aesthetic practice, the best defense is a good offense. What does that mean exactly? It means being proactive vs. reactive.
In uncertain financial times, your instinct may be to stop spending money on marketing to acquire new patients, downsize your staff or slip into the mindset of discounting, but that is not a recipe for growth. You'll need to be smarter with your spending, promote your products and services with the highest profit margins and maximize your team's productivity and efficiency. You'll also want to maintain a "rainy day fund." We recommend our clients always have at least 3-6 months of cash reserves in the bank – recession or not.
You must treat your practice like a business. To withstand a recession and build a long-term sustainable and profitable practice requires strong leadership and a positive company culture. You must establish foundational pillars of what you stand for and expect, hire a solid team and invest in their training and understand your business metrics so you can make the necessary changes that will have a positive impact on the business.
Saying I don't have time to do these things equals saying they are not a priority to you. You must decide and put in the work! As Stephen Covey so aptly puts it, "I am not the product of my circumstances, but a product of my decisions."
Why Data is So Important to Run a Profitable Practice in ANY Financial Climate
Analyzing and understanding data is the SINGLE MOST IMPORTANT thing you can do in your practice to make strategic, data-driven decisions in good economic times and challenging ones. There are no emotions involved with data. It is factual. Oftentimes, when contemplating a business decision, emotions get involved when you remember the last thing an employee said or a patient complained about.
Data gives you the truth, not opinions. Without data to back things up, you are relying on an opinion to make critical business decisions. You shouldn't make important decisions based on how you feel today, what you perceive to be a cycle of demand this week or due to inflation. Data gives you an honest picture of what is the right thing for your business. Data tells you what is working and what is not.
Let's look at which data and Key Performance Indicators (KPIs) to track and measure in your aesthetic practice, so you can make informed financial decisions in any economic climate.
Top KPIs to Track and Measure in Your Aesthetic Practice
Profit Margin
The number one differentiator between medical spas and plastic surgery practices is profit margin, so there are different benchmarks for each. The average profit margin for medical spas is 20% while the average profit margin for a surgical practice is much higher at about 70%.
Profitability is determined by taking the total revenue for each service/procedure, minus the cost of goods (COGs) and divided by the total revenue. When it comes to KPIs for medical spas, profit margin is very important. Medical spas must focus on procedures that yield a high ROI in addition to retail products because retail has a large profit margin. 50% of people who get non-surgical procedures are also going to buy recommended products. That tremendously increases the profitability of the service.
Continue Reading our Digital Magazine for more tips on tracking your company's business metrics...
Terri Ross is a world-renowned, practice management expert, thought leader and international speaker in the medical aesthetic industry. After 10 years of running a highly successful practice management firm, Terri disrupted the aesthetic industry by introducing APX Platform, a cutting-edge, business intelligence and on-demand growth and training solution to increase efficiency and profitability. Terri is an official partner and trainer with the American Medical Spa Association (AMSPA), and lectures all over the world for top aesthetic societies. She is a regular contributor to major aesthetic publications and hosts her own informative podcast, "In Touch with Terri: Trade Secrets for Medical Aesthetics."