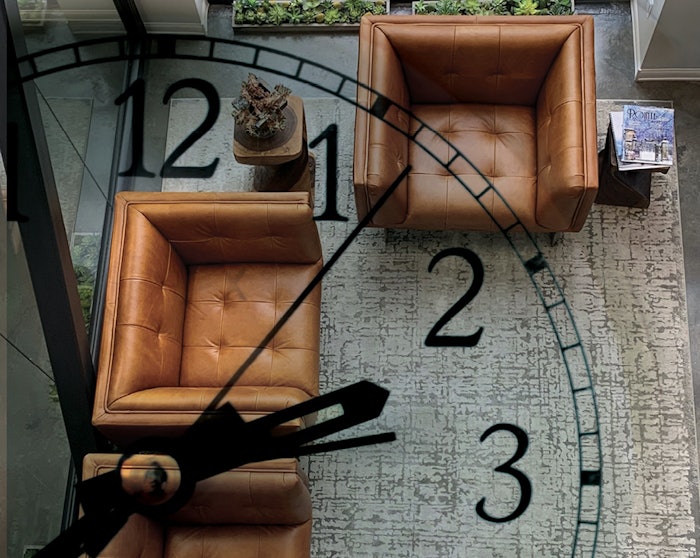 How many times have you had a patient that cancels at the last minute or doesn't show up for an appointment? Patient "no-shows" are one of the most frustrating challenges and a long-standing issue an aesthetic practice faces. It is a drain both time-wise and efficiency-wise, not to mention its effect on your financial bottom line. Tracking and solving "no-show" challenges is critical to practice success.
According to a study by the National Library of Medicine, the average no-show rate for healthcare practices across all specialties is nearly 18-20% and the total cost of missed healthcare appointments in the United States each year is more than $150 billion.
To quickly calculate your patient no-show rate, you will want to divide the number of no-shows per week by your total number of weekly appointments. For example, if you see an average of 100 patients per week and 18 of them are no-shows, your no-show rate would be 18%.
While not every no-show or cancellation can be avoided, clear patient communication can significantly reduce your no-show rate for your aesthetic practice.
Here are 10 tips to combat no-shows:
1.

Charge for consultations

Charging a consultation fee often reduces the no-show rate to zero and reduces cancellations.

I often hear clients say they don't charge consultation fees. Why not? What is your time, education and expertise worth?

Now, consider your overhead costs that include rent, marketing, payroll, taxes, cost of goods, training, benefits, equipment, warranties, etc. You'll quickly realize that your time is very valuable and there are a lot of costs to be factored into each appointment and running a profitable business.

Continue Reading our Digital Magazine for the rest of the tips for decreasing patient no-shows...
Terri Ross is a world-renowned, practice management expert, thought leader, and international speaker in the medical aesthetic industry. After 10 years of running a highly successful practice management firm, Terri disrupted the aesthetic industry by introducing APX Platform, a cutting-edge, business intelligence and on-demand growth and training solution to increase efficiency and profitability. Terri is an official partner and trainer with the American Medical Spa Association (AMSPA), and lectures all over the world for top aesthetic societies. She is a regular contributor to major aesthetic publications and hosts her own informative podcast, "In Touch with Terri: Trade Secrets for Medical Aesthetics."