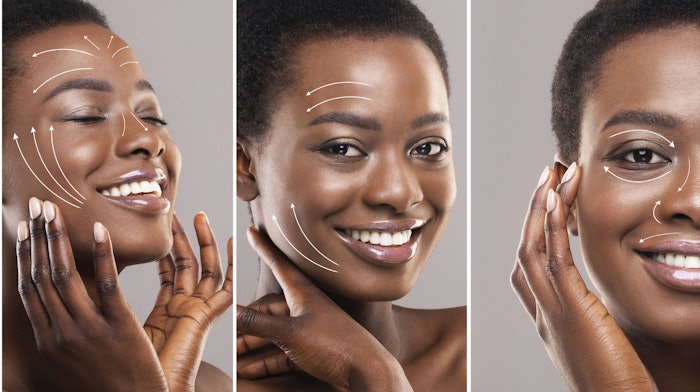 Researchers analyzed and compared the top predictive factors driving patient satisfaction across the most popular plastic surgery procedures to help practices improve satisfaction and build a positive online reputation. They found that aesthetic outcomes are important, but far from the only predictors of satisfaction, as published in the Aesthetic Surgery Journal (April 13, 2022). 
Related: Strategies to Improve Patient Satisfaction
The researchers analyzed online reviews from RealSelf, Yelp and Google for the five highest-rated plastic surgeons of the six metropolitan areas. Blank, non-English, consultation, duplicate and unrelated reviews were excluded. Data from the reviews included physician rating, patient-reported reasons for rating, procedure and complications. 
In total, there were 11,078 reviews included. Reviews from Miami, Philadelphia, New York City and Chicago were mostly published from RealSelf, while reviews from Houston and Los Angeles were mostly from Google and Yelp, respectively. 
Related: Best Practices for Effective Patient Communication
Reconstructive procedures were rated significantly higher than cosmetic procedures, while aesthetic appearance was the strongest predictor of rating across all procedures. Buccal fat removal and abdominoplasty had highest satisfaction at 98.8% and 98.1%, respectively. Brazilian butt lift had the lowest at 88.2%. Other significant contributers wree staff interaction, bedside manner, health outcomes, complication and postoperative care. 
Researchers concluded that while aesthetic outcome is important, other aspects that predict patient satisfaction and provide an important foundation of support include bedside manner and staff interactions. Excellent patient-surgeon communication and postoperative care may mitigate patient dissatisfaction and elicit high satisfaction ratings online.