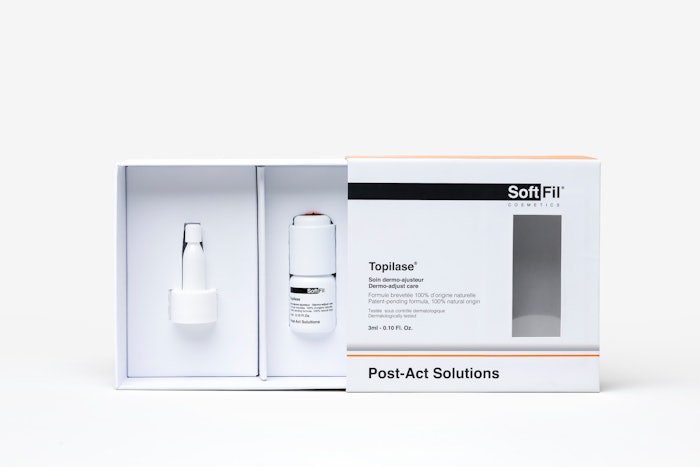 Prollenium, the only manufacturer of HA dermal filler in the United States, announced the acquisition of Topilase, the first brand to create a 100% natural topical hyaluronidase.
Prollenium will continue to manage their injectable HA dermal filler brand, Revanesse, along with the recent addition of SoftFil Cosmetics' Topilase. 
"We have made yet another exciting acquisition of this most exciting brand, and it is no exaggeration to say that Topilase will likely revolutionize the practice of injectable enhancements, ensuring both patient safety and treatment outcome, with a product that safely perfects treatment results, completely non-invasively," said Prollenium's founder and CEO, Ario Khoshbin.
The product is formulated with a combination of enzymes concentrated within a dispersing agent that helps it permeate the skin successfully. Topilase also contains cistus, myrrh, lavender, aloe vera and helichrysum that work together to regenerate, purify and revive skin.