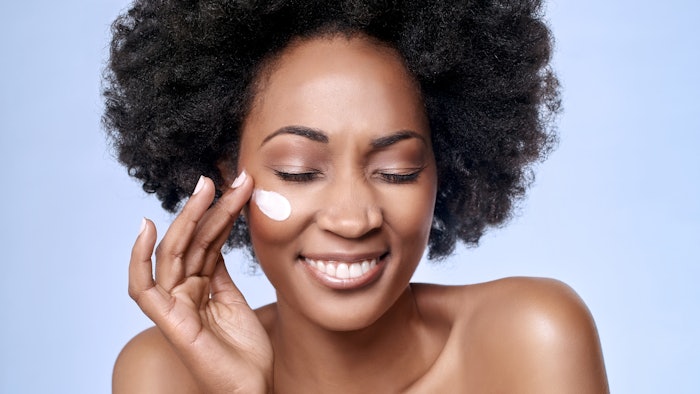 When it comes to skin care, anti-aging is one of the number one concerns with clients. Numerous industry experts are joining us at Face & Body Northern California, happening August 21-22, 2022, to discuss a multitude of anti-aging practices and the latest techniques, trends and technology in anti-aging. 
1. Gua Sha Anti-Aging
Janel Luu, founder and CEO of Le Mieux Cosmetics, will be teaching Face & Body attendees resculpting and firming gua sha techniques in her class "Gua Sha Resculpting with Oxygen Detox" happening Sunday August 21, 2022 from 10:00 am - 11:30 am. The techniques in this will help to refine facial contours and smooth wrinkles while incorporating oxygen infusion. The live demo will help attendees learn how to provide their clients with a "glass skin" glow. 
2. Anti-aging Clinical Cases
Mark Lees, Ph.D., M.S., CIDESCO diplomat, clinical skin therapist and product developer of Mark Lees Skin Care, is hosting their class "Clinical Case Studies: Acne-prone Skin & Aging / Sun Damaged Skin on August 21, 2022 from 1:00 pm - 2:30 pm with his co-educator Kyle Mull, L.E., director of education for Mark Lees Skin Care. His class will cover his many successful before and after case studies for clients with aging and sun damaged skin as well as clients with acne and congested skin. Lees will present the latest skin care science and provide step-by-step protocols for attendees to take home. 
3. Hungarian Massage
Traditional Hungarian massage techniques will be taught by Jude Herrera, massage therapist and esthetician with Eminence Organic Skin Care, in her class "The Power of Hungarian Massage & Stimulating Actives," happening on August 21, 2022 from 10:00 - 11:30 am. These massage techniques paired with active ingredients help to craft healthier, more youthful appearances on clients. The presentation will include an engaging live demonstration as well. 
Join us at Face & Body Northern California to attend these classes and so much more covering all topics from client retention to acne to hyperpigmentation and so much more. Register today and join us August 21-22, 2022 in San Jose, California.