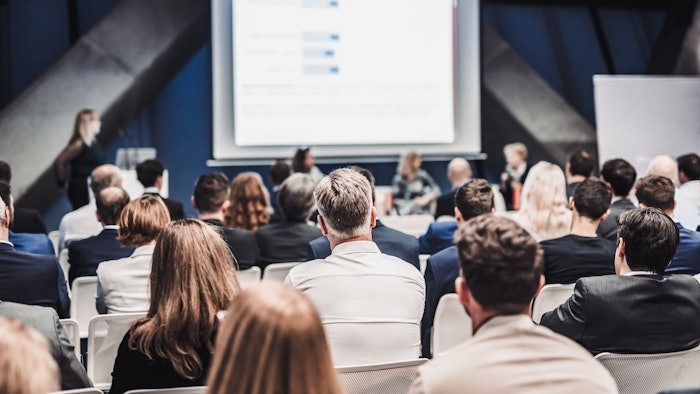 Face & Body Northern California 2023 takes place on August 20-21, 2023, at the SAFE Credit Union Convention Center in Sacramento, California. Attendees can expect to see the high-level spa education they have always looked forward to at the event, in addition to a bustling tradeshow floor, live show floor 'edutainment' at the LIVE! Stage, tons of show floor demos, product launches and so much more. Here is a breakdown of some of the can't miss business education sessions we will be offering at this year's event to help modernize and advance your spa, practice or wellness center. The advanced education classes also provide the opportunity to earn continuing education (CE) credits, so don't miss out on this great learning opportunity!
Don't Forget to Register for Face & Body 2023 and sign up for advanced education classes!
1. Marketing Strategies for Spa Management
When: Sunday, August 20 • 10:00 AM - 11:30 AM PST
Speaker: Manon Pilon, medical spa consultant, author and international educator at Nelly De Vuyst
In this class you will learn from a leader in the industry, Manon Pilon, spa and medical spa consultant and operator with 38+ years of experience in the spa and medical spa industry, Pilon will introduce new concepts; strategies to marketing ideas; services and products to stay current in today's competitive market; as well as easy tools to integrate for your success. Learn different ways to increase revenue and credibility by offering the latest medical spa approaches. Get top, easy, and effective marketing ideas. Learn the marketing strategies that have transformed spas around the world.
2. Building Your Dream Career
When: Sunday, August 20 • 12:50 PM - 1:20 PM PST
Speaker: Taylor Ford, aesthetics specialist at Spectrum Advanced Aesthetics
In this presentation at the Skin Inc. LIVE! Stage, learn how to properly represent yourself in your networking and career, get answers to common interview/resume questions and learn how to have the confidence in yourself to land your dream job/opportunity.
3. How to Set Boundaries Through Systems and Automation
When: Sunday, August 20 • 12:00 PM - 1:00 PM PST
Speaker: Hunter Donia, hairstylist and business educator
Knowing how and when to set boundaries in a professional setting is very important as a beauty pro and human being. This class will walk attendees through how to professionally and properly set boundaries in the workplace. It will cover how to get comfortable setting them in a professional manner, as well as how systems and automation can help hold a professional accountable to boundaries in their business. Attendees will learn how to confidently communicate changes, price increases and other boundaries to their clients without negative reactions. 
4. How to Build Your Own Skincare Line: Avoid Costly Mistakes! And Start a New Opportunity
When: Sunday, August 20 • 12:00 PM - 1:00 PM PST
Speaker: Manon Pilon, medical spa consultant, author and international educator at Nelly De Vuyst
Have you ever considered having your own skin care line? If private labeling is a good fit for you? What are the different options for a fast ROI! It might be the best business decision you will ever make. This class is an insight on the do's and don'ts when you consider launching your own private label skin care products no more competition! Learn how to start and how to avoid costly mistakes! 
5. The Future of Clean Beauty: Implementing the C.L.E.A.N Principles
When: Monday, August 21 • 9:00 AM - 10:00 AM PST
Speaker: Jacquelyn Rodriguez, founder and owner at The Clean Beauty Biz Method
During the session, attendees will learn about the C.L.E.A.N principles and how to apply them to their business for success. I will cover topics such as sustainable ingredient selection, label transparency, innovation, avoidance of harmful chemicals, and nurturing sustainability. Attendees will leave the session with a deep understanding of clean beauty and actionable advice for their business.
6. Top Trends in Beauty
When: Monday, August 21 • 12:00 PM - 1:00 PM PST
Speaker: Annet King, vice president of business development at Bio-Therapeutic
Join this informative session to discover what's new in the skin care universe, from new technology and consumer at-home skin care tools to the hottest professional-grade and botanical ingredients to be found in novel delivery systems. In a confusing world that is saturated with content 24-7, and let's face it, lots of misinformation from non-skin pros, it's important to stay informed, find your voice, fight for your business and separate the fact from the fiction especially when it's being delivered directly to your client's phone! So let's flip the switch and get dialed in! In this fun session, you will discover:
What staple professional skin technology you should be using daily in your business,
What new consumer technology is entering the marketplace and why you need to get on board,
The latest ingredient technology developments that should be on your radar, and
How to evaluate reliable and supportive suppliers.
7. Marketing Methods for Beauty Professionals
When: Monday, August 21 • 3:00 PM - 4:00 PM PST
Speaker: Jamerie Michalek, owner, massage therapist and spa coach
Jamerie will dive into a range of different marketing methods in this class. Attendees will learn how marketing has evolved and how to stay on the cutting edge of the latest techniques when it comes to effectively marketing your business to new and existing clients.
Don't Forget to Register for Face & Body 2023 and sign up for advanced education classes!