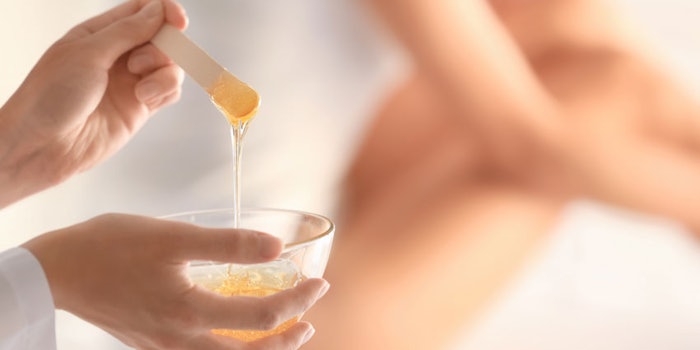 Holistic hair removal is a trend that actually is here to stay. Sugaring specifically has continued to grow in popularity for its eco-friendly manner, and mastering its tricky technique can set you apart from other spas around you. Michelle Cate, owner of Sugar+Lemon, joined the Skin Inc. LIVE! stage during Face & Body to discuss the benefits of sugaring as well as show some techniques.
Sugaring Benefits
Completely natural - made of sugar, lemon and water
Eco-friendly - the longest thing that will take to decompose into the earth is the hair on the sugar paste
Is only warmed so never burns the skin
Removes entire hair
Over time can promote slower, weaker hair growth
Sugaring Methods
Pro Tip: Double up on your gloves to easily switch gloves between having to dip back into your sugar pot, and keep yourself from having to worry about cross-contamination.
Clean and prep the skin
Apply thin layer of sterilized talc powder
Have client hold skin taught
Mold sugar onto the skin in the direction of the hair growth - keep fingers at a 90 degree angle
Flick upward and away from the skin to remove hair