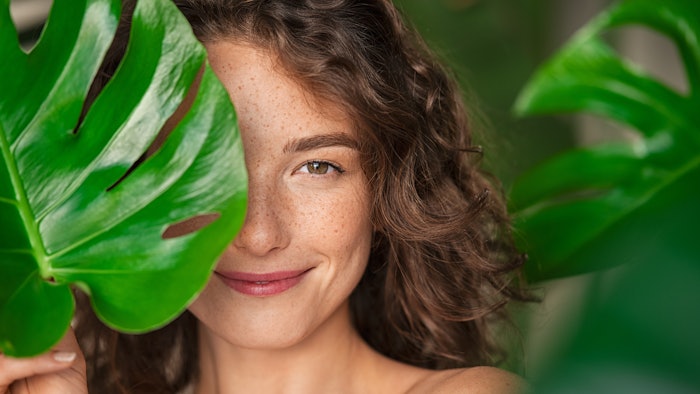 Face & Body and the Nailpro Nail show are back and better than ever! Registration for Face & Body Northern California Spa Conference & Expo, to be held August 20–21, 2023 at the SAFE Credit Union Convention Center in Sacramento, California, is open. 
This year's theme, Beauty in Nature, celebrates the great gifts that nature provides the beauty industry. Not only does it serve as an inspiration to many skin, nail and wellness services, but it gives beauty professionals a rich color palette and a boundless collection of raw materials to make our products truly shine.
The show's new location also ties beautifully into our theme for this year. Sacramento is such a nature hub that it was nicknamed "The City of Trees." Beauty in Nature is celebrating the beautiful world we get to call home. We are celebrating the great gifts that nature provides us and how we can utilize those gifts in the treatment room and skin care. Not to mention, how we can preserve these gifts through sustainable practices in the spa. 
We've collected all of the advanced education and product knowledge courses available for continuing education credits that pay tribute to our Beauty in Nature theme, and we're sharing them with you! 
Related: 6 Science Classes That You Can Earn Continuing Education Credits For
Nature Inspired Spa Classes
Freshly-Harvested Gleam: Demo & Masterclass on Treatments from The Farm
When: Sunday, August 20, 10:00 AM - 11:30 AM PST & Sunday, August 20, 4:00 PM - 5:30 PM PST
Speaker:  Brenda Marler, Account Executive, Trainer & Licensed Esthetician at FarmHouse Fresh
Join us for the ultimate immersive farm to treatment experience to expand your menu with beauty editor favorites. Learn how to analyze your guest's skin and build a facial treatment that delivers rapid, real-time results using award-winning products made with microgreens that we grow fresh daily. Our estheticians roll up their sleeves and demo a targeted treatment using proven skin care all-stars like bakuchiol, encapsulated retinol, fermented extracts, exfoliating acids, patented peptides and more!
4 Natural Beauty Therapies for Glowing, Youthful Skin
When: Sunday, August 20, 12:00 PM - 1:00 PM PST
Speaker:  Dr. Ahnee Min-Yau, L.Ac., DACM, Doctor of Traditional Chinese Medicine, Licensed Acupuncturist & Founder at Tao Natural Healing: Acupuncture and Natural Medicine
If you are looking for new offerings that deliver results, satisfied clients, and provide both product and service revenue, come join us to learn about four natural beauty therapies for glowing, youthful skin! After this presentation, you will unlock the beauty benefits of ancient, East Asian therapies: facial cupping, gua sha, micro-needling and ear seeds!
Overcoming Sensitive Skin Fears with 3 Naturally Effective Treatments
When: Sunday, August 20, 12:00 PM - 1:00 PM PST
Speaker:  Shawna Rocha, Director of Education & Owner at Hale & Hush and Awaken Day Spa
Sensitive and sensitized skin is on the rise in our industry. Many estheticians are seeing more clients with rosacea, extreme dryness, irritation, redness, increased sensitivity, and medically compromised skin. This type of client is sometimes hard to treat. Making sure you have tools in your tool belt to assist in treating these types of skin conditions is imperative. Three of the most effective treatments will be discussed including the simplicity of physical exfoliation, the use of enzymes, and why using AHA's in the treatment room are beneficial for this skin type. Also discussed will be the inclusion of holistic tools, and mild modalities that work well with this type of clientele.
Harvest the Gleam: How to Achieve Rapid Results with Freshly Grown Microgreens from The Farm
When: Sunday, August 20, 1:00 PM - 2:30 PM PST
Speaker: Brenda Marler, Account Executive, Trainer & Licensed Esthetician at FarmHouse Fresh
Join us for the ultimate immersive farm experience. See how fresh-grown organic microgreens from our farm blend into an award-winning collection for binge-worthy spa menus that deliver rapid, real-time results to the skin. In this can't-miss session, our estheticians discuss merchandising tips from top-selling spas, our award-winning acne, rosacea, and dry skin formulas using proven skin care all-stars like bakuchiol, fermented extracts, encapsulated retinol, exfoliating acids, patented peptides and more!
Flora and Fauna Nail Art Hacks
When: Sunday, August 20, 3:00 PM - 4:00 PM PST
Speaker:  Robin Yancey, Founder & President at The Nail Art Snob Company
Come join Robin Yancey, a.k.a The Nail Art Snob, and see how she creates easy floral nail designs! Techniques learned include encapsulating dried flowers and leaves using gel; proper sticker/foil application, and even simple hand-painted gel designs that are perfect for all seasons!
The Future of Clean Beauty: Implementing the C.L.E.A.N Principles
When: Monday, August 21,  9:00 AM - 10:00 AM PST
Speaker: Jacquelyn Rodriguez, Founder & Owner at The Clean Beauty Biz Method
During the session, attendees will learn about the C.L.E.A.N principles and how to apply them to their business for success. I will cover topics such as sustainable ingredient selection, label transparency, innovation, avoidance of harmful chemicals, and nurturing sustainability. Attendees will leave the session with a deep understanding of clean beauty and actionable advice for their business.
Flower Power: The Future of Organic Beauty
When: Monday, August 21, 12:00 PM - 1:00 PM PST
Speaker: Adora Winquist, Modern Alchemist & Founder at The Soul Institute
Flower extract-based skin care products are gaining popularity as people become more aware of the power of flowers and essential oils. The natural extracts found in flowers contain vitamins and antioxidants that can help keep skin healthy, moisturized, clean and youthful. The easiest way to enjoy the benefits of flowers is with products specially formulated with floral essential oils. Natural brands that use flower extracts are often made using only the highest quality ingredients and are referred to as holistic skin products. Learn more in this exciting session.
Traditional Wisdom, Clinical results... Using Powerful Hawaiian Botanicals to Heal Skin From the Root While Building a Successful Business
When: Monday, August 21, 1:00 PM - 2:30 PM PST
Speaker: Kapua Browning, CEO at Honua Skincare
You will leave this session excited about what you learned and what you can now share with your customers/clients, as Honua's founder Kapua Browning expands your ingredient knowledge, shares a little about formulation and how to treat the skin at the root of it's concerns, and lastly how to ensure your clients go home with retail without having to "sell". This tip helped Kapua's facial practice go from slow and steady to a never ending waitlist. This session is ideal for spa managers, solo estheticians and those part of a larger practice. Whether you are on your own or part of a large practice, you will walk away with valuable education and connections.
We can't wait to see you at Face & Body Northern California and The Nailpro Nail Show at our new location to celebrate this innovative industry. Register now and meet us there on August 20–21, 2023 in Sacramento, CA.