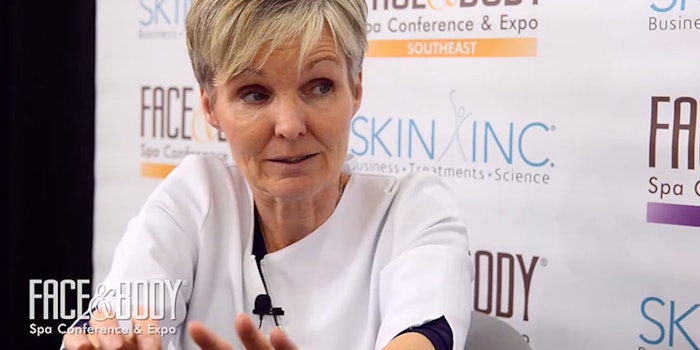 Did you know that there is misinformation circulating in the consumer market surrounding essential oils? Aromatherapy has been a modern science since the 1960s, but a recent gain in popularity has led to rumors surrounding its use.
We sat down with Trish Green, CEO of Eve Taylor North America, who has been practicing aromatherapy for 30 years. She has heard companies telling consumers to ingest essential oils, which she notes would be the practice of medicine and could be very harmful.
If you dilute them correctly in a cream or a carrier oil, it will be in your body within 20 min to 2 hours, she added. It will do what it is supposed to do and broken down into a safe metabolite. She recommended for those interested in information on essential oils to look up NAHA, to make sure they are getting the right training. She recommended to buy essential oils from a supplier that serves only the professional market.