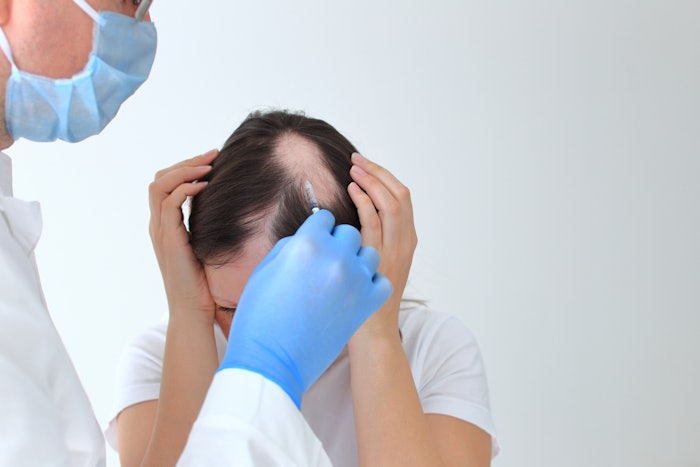 The American Academy of Dermatology (AAD) will begin accepting applications for its 2021 Hair Loss and Alopecia Initiative in Research (HAIR) Grant Program on May 14, 2021.
HAIR research grants will be offered to dermatologists, researchers and trainees in the U.S. for the completion of basic, translational and/or clinical research projects that address gaps in hair disorders research, with a particular emphasis on hair disorders in diverse populations.
The HAIR Grant Program will offer one $200,000 grant specifically for research on central centrifugal cicatricial alopecia (CCCA). It will also offer one $100,000 grant, three $50,000 grants, one $25,000 grant and one $10,000 grant.
Priority for the $10,000-$100,000 grants will be given to research on CCCA, hair disorders in skin of color, racial differences or disparities in care, androgenetic alopecia in women, frontal fibrosing alopecia, lichen planopilaris, the role of nutrition in hair loss and environmental/genetic factors in hair loss.