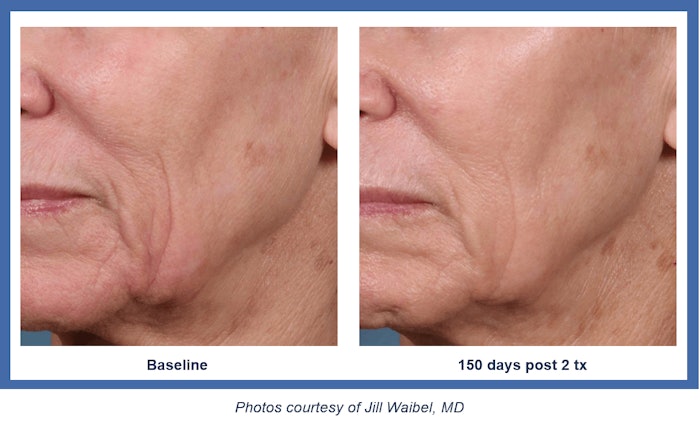 Courtesy of Cytrellis & Jill Waibel, MD
The U.S. Food and Drug Administration (FDA) has cleared the ellacor system with Micro-Coring technology from Cytrellis for the treatment of moderate to severe wrinkles in the mid to lower face.
The minimally invasive device removes micro-sized portions of excess skin without surgery, thermal energy or evidence of scarring.
"Cytrellis has created a new treatment option for aging skin. For some patients, we can use this technology instead of lasers or conventional surgery, allowing for faster healing time without burns or scarring," stated Rox Anderson, MD, director of the Wellman Center for Photomedicine at MGH and Harvard Medical School Professor of Dermatology.