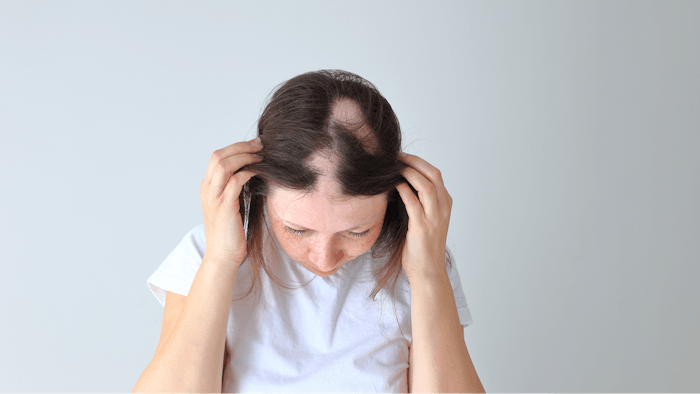 In support of Hair Loss Awareness Month, Nutrafol, developer of hair growth nutraceuticals, is donating a portion of total revenue for the month of August to the National Alopecia Areata Foundation (NAAF). Nutrafol's contribution will directly benefit the NAAF Youth Mentor Program, which helps young children with alopecia cope with the stress of hair loss in a meaningful way.
Related: AAD Offering Research Grants for Hair Loss and Alopecia
According to the American Hair Loss Association, 40% of American hair loss sufferers are women and 85% of men will have significant hair thinning by the age of 50. Health professionals are often a trusted resource for concerned men and women and play a significant role in empowering them with solutions such as Nutrafol hair growth supplements. "At Nutrafol, we prioritize mental, emotional and physical health and well-being, equally. Hair loss and thinning are more than just a physical symptom, it's an emotional journey for every single patient and we are committed to supporting and encouraging those suffering to take control of their hair health and regain their confidence," said Dr. Sophia Kogan, co-founder and Chief Medical Advisor at Nutrafol.
Related: PRP Assessed in the Treatment of Androgenic Alopecia
Nutrafol's clinically proven nutraceuticals improve hair growth by addressing the key triggers of poor hair health including stress, hormones, environment, immune response and gut microbiome. Nutrafol's products are physician formulated, and can easily be added to any daily routine. Nutrafol offers a men's formulation and three options for women that are uniquely designed to address changing biological needs of women as they navigate life stages including postpartum and menopause.