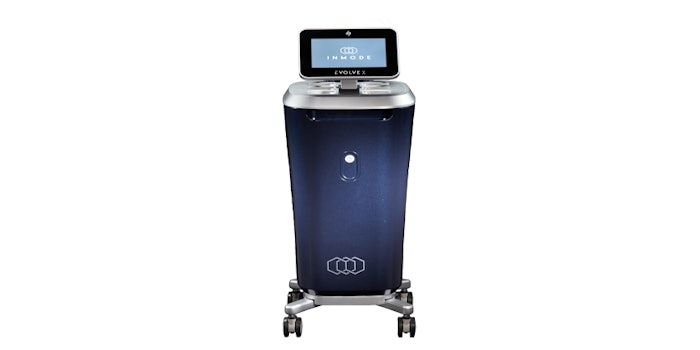 Courtesy of InMode
InMode has introduced the EvolveX platform with Transform technology.
EvolveX is a radiofrequency-based, hands-free, zero downtime full body transforming solution. The multi-modal all-in-one system is equipped with clinical technologies used to remodel skin, treat fat and sculpt muscles. The EvolveX allows physicians to customize treatments based on individual patient needs and produce consistent results.
"InMode's strategic mandate to deliver innovative solutions drives our robust R&D pipeline and highly successful commercialization stream. The novel Transform technology on EvolveX is another example of our unwavering commitment to provide superior, comprehensive technologies for our existing and future customers," said Shakil Lakhani, InMode North American president.