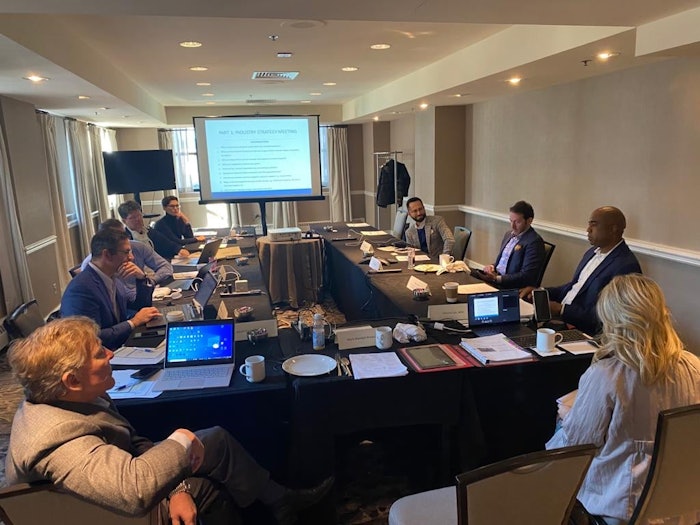 Courtesy of The American Academy of Cosmetic Surgery
The American Academy of Cosmetic Surgery (AACS) has opened registration for its 2022 Annual Scientific Meeting (ASM.)
The AACS is a leading multi-specialty home for physicians dedicated to cosmetic surgery and aesthetic medicine.
The 2022 AACS ASM will take place live and in-person at the Mandalay Bay Hotel in Las Vegas, Nevada, on February 3-5, 2022, with an optional full-day Facial Cosmetic Surgery Cadaver Course offered on February 2, 2022.
The theme will be "Immerse in Perfection – Advances in Cosmetic Surgery."
The meeting will feature experts in the fields of cosmetic surgery and aesthetic medicine. There will be 28 educational sessions that include keynote presentations, ground-breaking didactic sessions and panel discussions geared towards cosmetic surgeons and allied health professionals.
Several topics will be covered, including facelift, breast, rhinoplasty, liposuction surgery, body contouring, skin rejuvenation, hair restoration, best devices for skin and body treatments and a male/female genitourinary specialty session. Panel discussions on practice management and risk management for malpractice prevention will take place as well.
"Our Scientific Meeting provides an education theme that resonates with our members as we all strive to advance our skills in meeting the patients' cosmetic expectations—particularly now, after two years of Zoom, other virtual platforms and ever-expanding social media activity," said Dr. Mark Mandell-Brown, AACS president.
Register HERE.