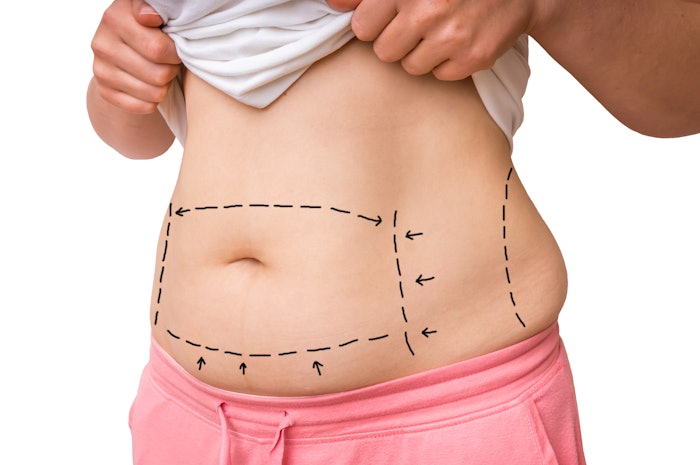 The International Society of Aesthetic Plastic Surgery (ISAPS) has released the results of its annual Global Survey on Aesthetic/Cosmetic Procedures.
Survey participants completed a questionnaire on surgical and nonsurgical procedures performed in 2020, along with questions related to the impact of COVID-19, surgeon demographics and medical tourism. Of the 25,000 plastic surgeons in the ISAPS database, 1,081 plastic surgeons replied and that data was used for the survey.
The results were compiled and analyzed by Industry Insights, an independent research firm based in Columbus, OH.
The top 10 countries for aesthetic procedures in 2020 were the United States, Brazil, Germany, Japan, Turkey, Mexico, Argentina, Italy, Russia and India. Other survey highlights include:
The most common surgical procedures worldwide remained the same during 2020, with breast augmentation making up 16% of all procedures, liposuction 15.1%, eyelid surgery 12.1%, rhinoplasty 8.4% and abdominoplasty 7.6%.
The top five nonsurgical procedures also remained consistent: botulinum toxin (43.2% of all nonsurgical procedures), hyaluronic acid fillers (28.1%), hair removal (12.8%), nonsurgical fat reduction (3.9%) and photo rejuvenation (3.6%).
Around 85% of nonsurgical procedures were performed on women.
Plastic surgery procedures for aesthetic purposes decreased by 10.9% overall in 2020, with 77.8% of surgeons globally experiencing temporary practice closures during the COVID-19 pandemic. However, the U.S. saw an increase in both surgical and nonsurgical procedures.
Nonsurgical procedures (primarily fillers and hair removal treatments) continued to increase, but by lower proportions than seen in previous years (5.7% in 2020, compared to 7.6% in 2019). This resulted in an overall decrease of 1.8% for all procedures.
The most common surgical procedures in men continue to be eyelid surgery, liposuction, gynecomastia, rhinoplasty and ear surgery.
Click here to view the entire report.