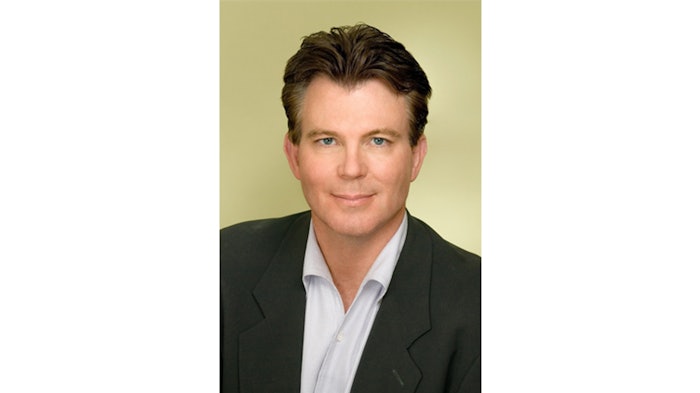 This month, the American Academy of Facial Plastic and Reconstructive Surgery (AAFPRS) released data from its annual member survey on surgical and nonsurgical aesthetic procedures. In 2021, 83% of member-surgeons saw an increase of approximately 600 procedures performed (40% higher than 2020).
Comparing demand for minimally invasive vs. surgical procedures, 85% of the total number of procedures performed were minimally invasive procedures, and the remaining 15% were surgical procedures.
According to respondents, patients' top concerns when deciding to undergo facial cosmetic enhancement in 2021 were:
1. Finding the right doctor (36%)
2. Looking unnatural (30%)
3. Cost (19%)
We spoke with Corey Maas, MD, president of the AAFPRS, to learn more about the trends behind this data, the future goals of the AAFPRS and which procedures are bringing new patients to medical cosmetic practices.
MedEsthetics (ME): Congratulations on your presidency. What are your goals for the coming year as the leader of the AAFPRS?
Dr. Maas: We're coming out this pandemic and are looking forward to a lot of great things happening this year. One of the exciting things that we've been working on during the pandemic is new partnerships with industry to help improve the understanding of the facial anatomy and provide better education to our physicians and the physicians extenders working in their practices.
There has been a big shift in who is delivering these minimally invasive procedures. Almost half are now being delivered by nurses rather than physicians. So, we are working closely with industry partners to help improve education for our members and their own staff and to help providers understand the limitations of some of the biggest growth areas, which have been cosmetic injections. But, we have seen astronomical growth in the surgical area as well.
ME: We've heard a lot about the "Zoom Boom." Is that the primary driver behind the increase in demand for surgical procedures?
Dr. Maas: Due to Zoom and other video conferencing platforms as well social media, people are looking at themselves for much longer periods of time during the day, and that has brought some self-awareness. But it is a combination of things that have led to these increases in cosmetic procedures, and that includes much less travel, much less dining out, much less shopping—all the things that people use their disposable incomes for. If you add that together with wearing masks, which sort of disguises recovery from the procedures, it's natural for people to seek more invasive procedures now because they can recover at home and they can have masks on when they're out.
Then there is something that's far less frequently talked about in the media, and that is the youth bias. It's out there and it is very real. I have had a number of male and female patients who are in their 40s, and they feel a lot of pressure—they feel like they look old at 40 and they're very concerned with that.
Historically cosmetic enhancement was about beauty, but the vast majority of patients coming in now are saying that they want to look less tired or more youthful. Especially out here in Silicon Valley, there are so many young people in tech that there's a lot of pressure in the workplace among people over 40 to look younger.
ME: Did you see any shifts in procedure popularity that surprised you?  
Dr. Maas: One thing from our member survey that I found interesting is that the new entry procedure for younger people is lip enhancement. It used to be Botox in the 30s; now lips are being done in the 20s and 30s.
The Millennials are a big part of our practices now, and the Boomers are still there too. But the minimally invasive procedures are very big with the both Millennials and Gen Z.
The largest increases last year were in the noninvasive and minimally invasive procedures, including botulinum toxins and fillers. But alongside this, there is a little bit of filler fatigue. People are starting to understand that you really can't get surgical outcomes with fillers and lasers, and you will start to look too puffy and overdone.
This is something we're really focusing on in our educational programs this year: How do you stay within the bounds of what I called the "beauty curve," where you do more things and you look better and then you get to a point where you start looking weird and, if you do more, you look even more unnatural. We want to stay inside of those boundaries and have people looking their best and not artificial in any way.
ME: This year, there was a big bump in the number of your members who believe that more men will be seeking cosmetic procedures and surgeries in the coming year (41% vs. 27% in 2021). Is this a trend that you and your members are already seeing?
Dr. Maas: There is a closing of the gender gap that we saw in our survey. Men are coming in with more frequency. I am in San Francisco, so we have probably a larger population of men who are attuned to aesthetics than other regions. But this patient population is growing. And, at least in my experience, the men who are coming today are much less shy about it.
They're not nearly as educated as women with these about these procedures. So, there is a lot more to the consultation.
Hair transplantation is the No. 1 surgical procedure among men, by far. A lot of our members do hair transplantation surgery, and it is one area in terms of growth that is unique to men. In 2021, our member-surgeons were almost five times more likely to indicate hair transplantation as a top procedure in their practice.
ME:  PRP has become increasingly popular and, some years ago, fat grafting was very hot topic. What are you seeing in terms of demand and satisfaction for these types of biological and stimulatory procedures?
Dr. Maas: It is certainly growing. Ten years ago, the discussion around autologous fat grafting was does fat really last longer? How many fat cells actually survive? What we know today is that the fat tissue is full of mesenchymal stem cells and pericytes, which put out cytokines and tell the body to make its own soft tissue. So that narrative has changed quite a bit.
PRP is being used widely in our space, with the most dramatic improvements in hair. We are not seeing big increases in hair count. But we are seeing dramatic improvement in hair thickness, as much as a 30% increase in hair density due to changes in the diameter of the hair. That makes a huge impact on appearance.
ME: Based on what you see in the survey data and your own experience, what should aesthetic providers be ready for in the coming year?
Dr. Maas: What I'm interested to see is whether there will be another bump in the number of patients we're seeing as people return to the workplace. I anticipate there will be. I think there will be continued growth in cosmetic injections, and we are modifying the training of our fellows and residents to make sure they are prepared for that huge increase in people seeking these entry level procedures. We are offering that to the people we are delegating care to as well. Alongside our meetings, we're trying to really expand the physician extender training.
As we come out of this pandemic, people certainly are much more aware of their appearance and of cosmetic procedures. It will be interesting to what happens as people return to the work place and to their regular social lives.