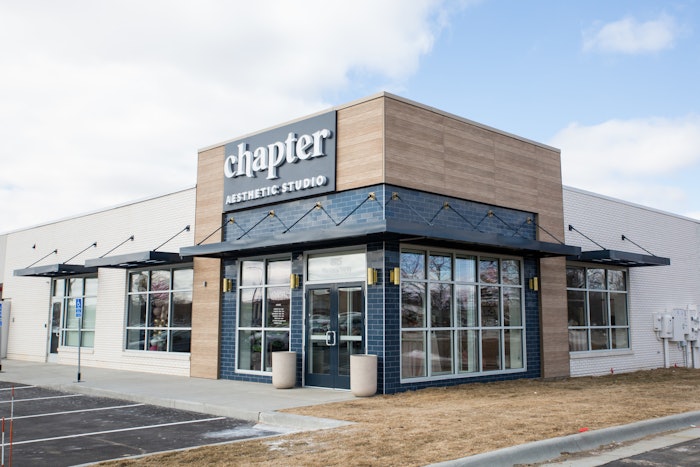 Courtesy of Chapter Aesthetic Studio
Chapter Aesthetic Studio has announced its grand opening in Rochester, Minnesota, and its aggressive expansion plans for 2022 and 2023.
The expansion is slated to take place in communities in the U.S. where medical aesthetics options are limited.
"When people think of medical aesthetics, they think of Los Angeles, Miami or New York City, and a certain look. That's not what we're doing here at Chapter," said Melissa Rogne, president of Chapter. "We want women and men to have access to quality aesthetic treatments and to feel empowered to look and feel their best, no matter where they live."
The company has unveiled a distinctive new studio design—developed in partnership with global architecture, planning and design firm CallisonRTKL— that will be rolled out in all new locations. The new design features comfortable and private treatment rooms with the latest technologies.
"Our collective goal was to provide clients with an inviting space for gathering and relaxation," said the design team at CallisonRTKL. "A combination of classic details in saturated colors with bright modern focal points like the Chapter parlor bar creates a diverse library of old and new within the studio."