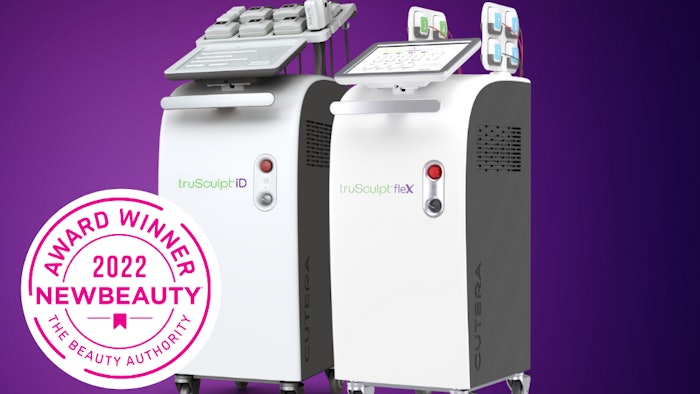 Courtesy of Cutera
Cutera has announced that truBody, its shaping treatment that pairs truSculpt iD and truSculpt flex has been named the NewBeauty Award winner for Best Beauty Innovation.
Award winners were chosen through testing by industry experts, and NewBeauty editors and readers.
The truBody device couples truSculpt iD and truSculpt flex technologies to reduce fat and build muscle, while delivering a personalized and effective treatment experience to sculpt, tone and help boost body confidence.
All of the awards are listed in the NewBeauty Spring 2022 issue, showcasing the top treatments and products across various health, wellness and beauty categories.
truBody was also recognized by NewBeauty as one of the aesthetic industry's most inclusive treatments as each treatment can be performed on all skin types without BMI restrictions.
"We are honored to receive this accolade. Being recognized by NewBeauty two years in a row demonstrates Cutera's commitment to develop leading technologies that help ensure the success of providers, while promoting high patient satisfaction," said Dave Mowry, CEO of Cutera.