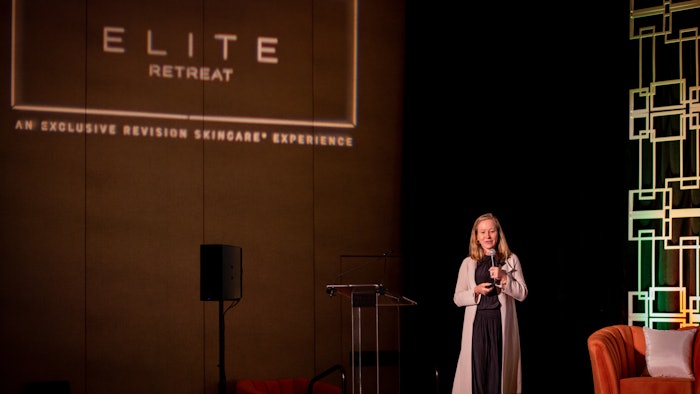 Revision Skincare hosted an exclusive industry-led consultative event for its top 25 partners on June 17 and 18 at the Thompson Hotel in Dallas, Texas. The Elite Retreat included educational seminars curated across different disciplines of aesthetics. Revision used a custom survey across its partners to determine the most useful and collective content to focus on.
Related: Registration Open for Face & Body Northern California
The Elite Retreat was hosted by Chris Murray, VP of strategic partnerships at Revision Skincare. Murray said the opportunity for its partners to put competition aside and learn from each other was an intriguing, if not risky, approach.
"We took somewhat of a risk trying something new with this approach, but we demonstrated the importance of learning from each other by inviting some of our own competitors, and even other skin care lines to present, all in the name of bringing value to our top accounts," Murray said. "It was reassuring for some accounts to hear they are doing the same thing as other top accounts, or even better, finding something they weren't already doing to take home with them."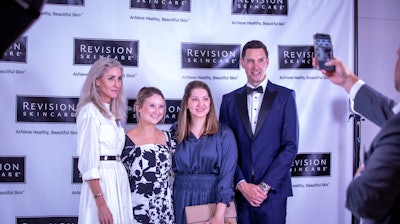 Seminars at the event focused on industry trends, social media, ecommerce and how to advance the skin care industry, among other topics. Each seminar featured several industry experts in dermatology, aesthetics and skin care.
The Advancing Skincare Panel was hosted by Joel Schlessinger, M.D., and Nancy Schlessinger, founders and owners of Lovelyskin.com/SchlessingerMD; Heidi Prather, M.D., from Westlake Dermatology; Blair Hayes, PA-C founder and owner of Skin by Blair and Missy Clifton, M.D., founder and owner of Premier Dermatology.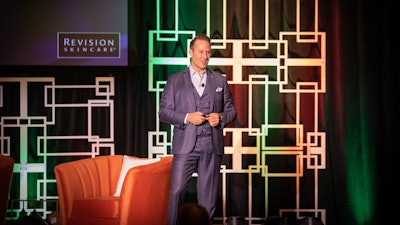 Murray said, "We've been approached by a lot of the aesthetic industry to participate in the event next year, so the word is out, and we know our attending vendors found value in being involved, so the next Elite Retreat should be even better.  As we found out this time, if we let the accounts dictate the content of the meeting, we will find the absolute best in the industry to deliver valuable insights as a reward for partnering with Revision Skincare at the highest levels."