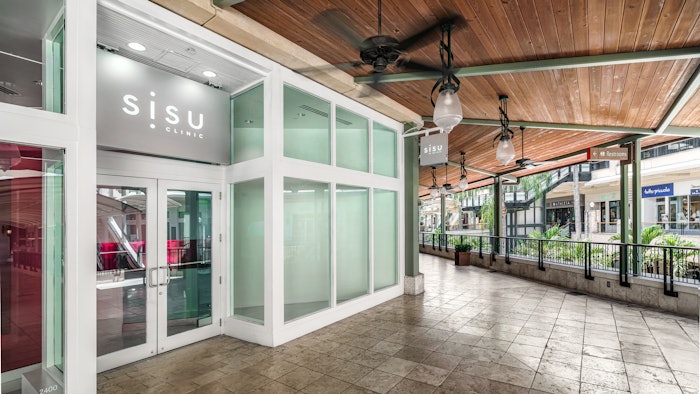 Sisu Clinic, a doctor-led aesthetic medical practice with 14 clinics located throughout the UK and Ireland is now expanding into the U.S. market, opening its first location at The Shops at Merrick Park in Coral Gables, FL. They offer a comprehensive range of advanced beauty treatments, with their newest clinic offering best-in-class services focusing on botox, dermal fillers, and permanent fat reduction in addition to their many Sisu exclusive treatments tailored to each patient's unique beauty goals.
Related: VIO Med Spa Expands into Toledo & Detroit
This U.S. expansion has been one of the clinic's goals for some time now. "Over the past several years, we've built an exceptional practice in Ireland and Northern Ireland and have long had our sights set on US expansion," said Pat Phelan, Sisu Clinic CEO and co-founder.
This first step marks the start of Sisu Clinic's plans to rapidly develop its practice in the United States over the next few years. "Miami marks the first of many clinics we plan to introduce into the US market this year," ads Phelan, "and we are thrilled to introduce our clinic and our mission to empower patients to overcome their physical insecurities and live their best lives in this vibrant city."