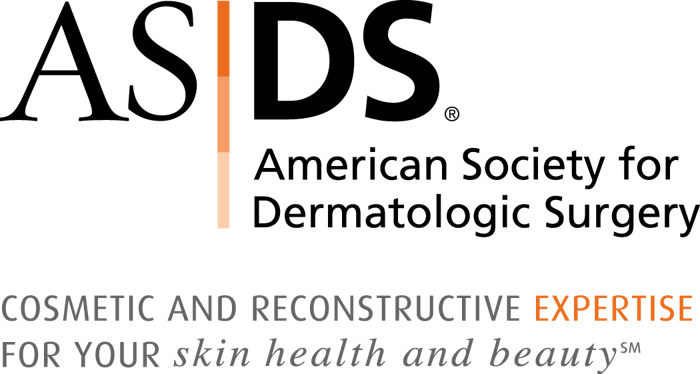 2022 ASDS Awards
The American Society for Dermatologic Surgery (ASDS) announced the recipients of the 2022 Annual Membership Meeting awards for the Society's the highest honors in dermatologic surgery at the 2022 ASDS Annual Meeting in Denver, Colorado. The awards recognize these top dermatologists and the outstanding work and efforts of ASDS members.
Related: Highlights from the 2022 ASDS Conference

President's Awards 
| | | | | | | |
| --- | --- | --- | --- | --- | --- | --- |
| Mathew Avram, M.D., J.D., President's Award | Vince Bertucci, M.D., President's Award | Amy Derick, M.D., President's Award | Deirdre Hooper, M.D., President's Award | Chad Prather, M.D., President's Award | Susan Weinkle, M.D., President's Award | Naomi Lawrence, M.D., President's Award |
Mathew M. Avram, M.D., J.D. — For his vision to create the "Own Your Expertise" social media campaign to strengthen the voice and promote the expertise of dermatologic surgeons.
Vince Bertucci, M.D., FRCPC — For his contributions as co-chair of the Advanced Injection Techniques course since 2016, one of the Society's highest-rated courses.
Amy Derick, M.D. — For her humanitarian campaign to raise donations and medical supplies from the dermatology community for the people of Ukraine.
Deirdre Hooper, M.D. — For her efforts and dedication to the launch of the Society's digital member community, ASDS Connect.
Chad Prather, M.D. — For his dedication and service to the American Medical Association House of Delegates from 2007 to 2022 as a representative to the Residents and Fellows Section, the Young Physicians Section and as the Alternate Delegate to the House of Delegates.
Susan Weinkle, M.D. — For the time, energy and expertise she invests each year in directing the Premier Annual Resident Cosmetic Symposium and the Industry Advisory Council Forum.
Naomi Lawrence, M.D. — For her efforts and dedication to expanding the reach of the Society's journal by launching the "DermSurgery Digest" podcast and her continued leadership in improving dermatology residency training.
ASDS / ASDSA Staff — For the contributions ASDS / ASDSA staff members make every day that support the success of the organization.
Related: ASDSA Names 2022 Patient Safety Hero Awardees

Service Awards
Samuel J. Stegman, M.D., Award for Distinguished Service
Murad Alam, M.D., M.B.A.

—

For his extensive service to ASDS and ASDSA, as well as his commitment to ensuring patient safety through the creation of the Cutaneous Procedures Adverse Events Reporting Registry (CAPER) database.
Award for Outstanding Service
Arisa Ortiz, M.D. – For being an invaluable asset having served on many work groups, the Society's faculty and a preceptor in the educational exchange program. She has also supported the Society's ongoing social media efforts and "True Skin Experts" Instagram Live series.
Research Awards
Drs. Alastair and Jean D. Carruthers Award for Top-rated Cosmetic Fellow Abstract
In honor of Drs. Alastair and Jean Carruthers, this award stimulates interest and acknowledges cosmetic research contributions from members of ASDS-accredited fellowship training programs.
Sean Wu, M.D. 

—

For his outstanding ASDS Annual Meeting abstract submission, "Vision Loss After Platelet-Rich Plasma Injection: A Systematic Review of Medical Literature." Wu presented his work during the "Best of Cosmetic Oral Abstracts" on Friday, Oct. 7.
Cutting Edge Research Grants 
Emily Ruiz, M.D. 

—

"Cutaneous Sarcoma Outcomes: Analysis of Tumor Characteristics and Treatment Modality"
Neha Jariwala, M.D. 

—

"Studies in the Surgical Management of Acral Melanoma"
Jumpstart Research Seed Grants
Adam Miller, M.D. 

—

For his research proposal, "Temporal Characterization of the Cutaneous Microbiome in the Perioperative Period."
Review Article Incentive Program
Osward Y. Carrasquillo, M.D. 

—

For his article, "Mohs Micrographic Surgery Versus Wide Local Excision in the Treatment of Merkel Cell Carcinoma: A Systematic Review," published in the February 2022 issue of Dermatologic Surgery.
Young Investigators Writing Competition
Daniel J. Lewis, M.D. 

—

"Non-melanoma Skin Cancers Treated with Mohs Micrographic Surgery in Patients with HIV: A Cross-sectional Analysis" (published July 2022)
Edward W. Seger, M.D., M.S. 

—

"Patients Are Willing and Successful With Home Suture Removal Following Mohs Surgical Procedures" (published July 2022)
More: ASDSA 2022 Honors Top Advocates in Dermatologic Surgery