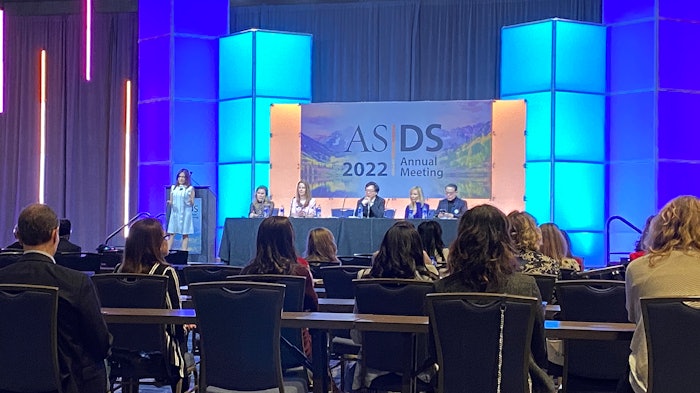 2022 ASDS Conference
MedEsthetics attended this year's annual American Society for Dermatologic Surgery Conference and I am happy to share some of the highlights with our readers. I had the chance to get an inside look on the latest research into new treatment techniques, data on exciting new products and other exciting developments in the world of facial aesthetics, both here and around the world.
Faculty and doctors from the U.S. and abroad came to discuss innovations in treating facial aging and skin conditions of various ethnicities, exploring aging differences in the facial anatomy of different ethnicities, treating our increasingly gender diverse population, new and already approved toxins for facial aesthetic treatments and much more.
Related: ASDS Opens Registration for 2022 Annual Meeting

Conference Presentation Highlights: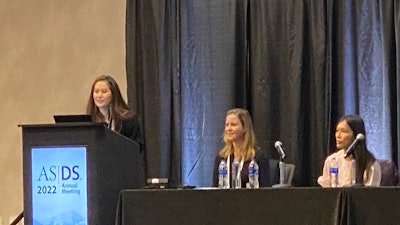 Innovative Treatments from Around the World:

This presentation featured faculty from around the world discussing innovative treatments being used in the international community. Topics covered include different perceptions and ideals of what defines beauty, best practices and treatment options on the horizon from international experts and key opinion leaders.
All Faces Welcome: Gender Diversity and Injectable Techniques to Optimize Facial Aesthetics

Experts discussed the increasing number of gender diverse patients, exploring gender identities and aesthetic preferences. The presenters focused on providing physicians with a patient-centered approach to providing facial aesthetic treatments for our increasingly diverse world.

Neuromodulators: The Cutting Edge

An in-depth discussion of FDA approved toxins and others on the horizon, analyzing facial expressions that can be treated effectively with neuromodulators, specifically in the regions of the upper and lower face. The presentation also featured international faculty exploring various innovations in treatments and developments in the use of neuromodulators on the horizon from Europe and Canada.

Galderma released new data surrounding their approved and investigational products, including:

Pivotal study data from a randomized, controlled study to assess the effectiveness and safety of correction of cheek wrinkles using Sculptra
Patient satisfaction data for relabotulinumtoxinA from the Phase 3 READY-1 and READY-2 clinical trials
These are just a few of the exciting presentations and latest research discussed at the ASDS Conference. We will be diving further into the various studies presented as they are released in their entirety. Stay tuned for more information on these exciting developments in research and innovations taking place in the medical aesthetics industry!