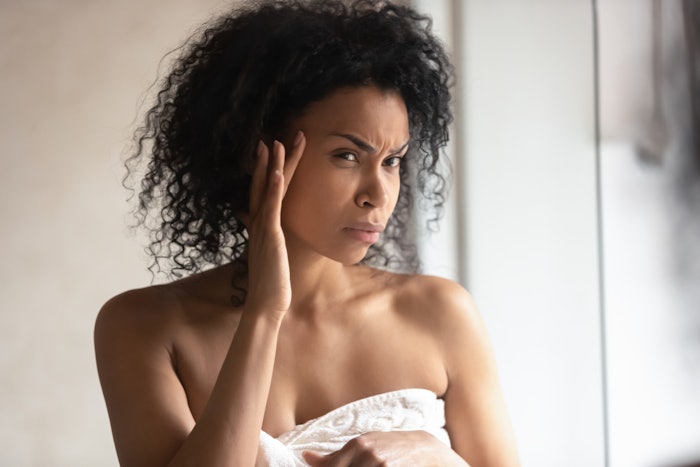 Galderma announced topline results from two phase III clinicals studies (NCT04249583, NCT04249687) on June 10 at the Vegas Cosmetic Surgery & Aesthetic Dermatology meeting. The study found that RelabotulinumtoxinA, a novel liquid formulation of botulinum toxin A, improves both glabellar and lateral canthal lines with a rapid onset of action and a long duration up to six months.
Related: Botulinum Toxins for UVB-induced Hyperpigmentation
RelabotulinumtoxinA is a highly active, complex-free and ready-to-use liquid form of botulinum toxin A that was developed by Galderma. The strain is designed as a liquid to avoid the traditional requirement to reconstitute from powder, which eliminates variability, errors and risks associated with reconstitution. The READY (RElabotulinumtoxin Aesthetic Development Study) phase III clinical program has four phase III clinical trials, which enrolled more than 1,900 participants.
"We developed this innovative neuromodulator to respond directly to the needs of healthcare professionals and the expectations of patients who are looking for a safe, effective, long-lasting treatment that offers consistency in results for frown lines and crow's feet, which can have a significant impact on patients' self-esteem and well-being," said Baldo Scassellati Sforzolini, M.D., global head of research & development for Galderma. "We are looking forward to submitting the data to U.S. and global authorities as part of the next step in bringing this potential, new treatment to patients."
The previous phases of the study met their primary endpoint, demonstrating a significant ≥2-grade composite improvement (as assessed by both subject and investigator) in glabellar line severity and lateral canthal line severity vs. placebo at Month one, with rapid onset of action and up to six-month duration of action. In both studies, RelabotulinumtoxinA was well tolerated. All treatment-related adverse events were mild-to-moderate, non-serious and transient.