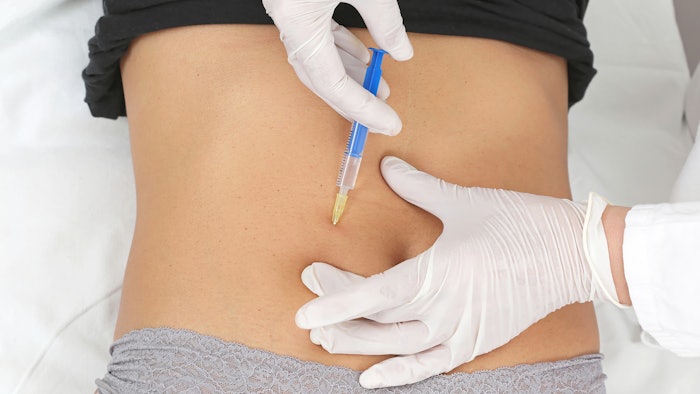 Researchers from the division of dermatology at Ramathibodi Hospital in Thailand examined the effect of botulinumtoxin type A (BTX-A) for the treatment of UVB-induced hyperpigmentation. They published their findings in the Journal of Cosmetic Dermatology (April 2022). 
Related: Safe and Effective Treatment of Dark Spots on Darker Skin Tones
A total of 15 individuals (mean age 36.9 years) participated in a prospective, double-blind, randomized controlled trial. They used UVB irradiation to induce hyperpigmentation on five separate squares on the abdomen. Seven days after irridation, all squares were randomly assigned to one of five intervention groups: control (0.9% normal saline injection) or treatment: 12 units, 6 units and 4 units of onabotulinum toxin injections. 
A blinded physician rated outcomes using the lightness index (L*) and hyperpigmentation improvement, and participant satisfaction scores were obtained at 14, 21 and 28 days post injection. 
Related: FDA Flags 12 Companies for Illicit Hydroquinone-containing Skin Brighteners
The 12 unit BTX-A-treated site had a lower degree of hyperpigmentation at all time points, as measured by mean L* and hyperpigmentation improvement scores. However, researchers did not find any statistically significant differences between the groups. Participants were more satisfied with the control site.