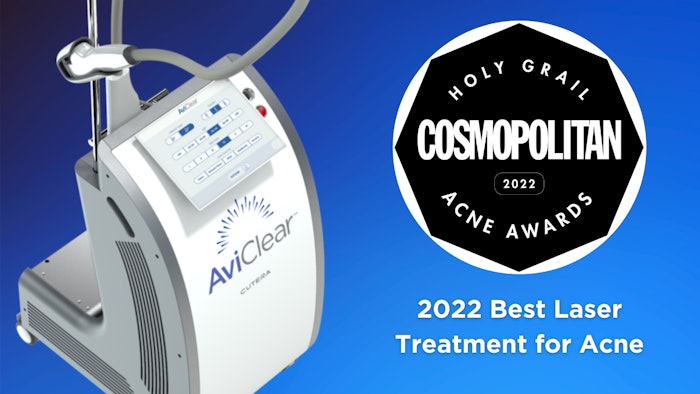 Photo courtesy of AviClear
Nationwide Launch of AviClear
Cutera announced that AviClear is now broadly available to physicians and practitioners treating patients throughout the US.
AviClear is the first and only energy device to be FDA cleared and Health Canada approved for the treatment of acne, with additional approval in Canada for acne scars. 
Related: Cutera Announces Over 1,000 AviClear Acne Treatments Performed
"I was an early AviClear adopter because I know this treatment will change the way my acne patients face the world," said Sonia Batra, M.D., founder of Batra Dermatology. "I am thrilled my colleagues nationwide will now have access to this device, and I am even happier for their patients who have not wanted or could not proceed with prescription options. What makes the treatment even more appealing is that it can be used on all skin types and acne severities without adverse effects."
AviClear received FDA clearance in March of 2022, and was recently awarded the "Best Laser Treatment for Acne" by Cosmopolitan Magazine. Cutera also recently announced monthly financing options for US consumers of the device.