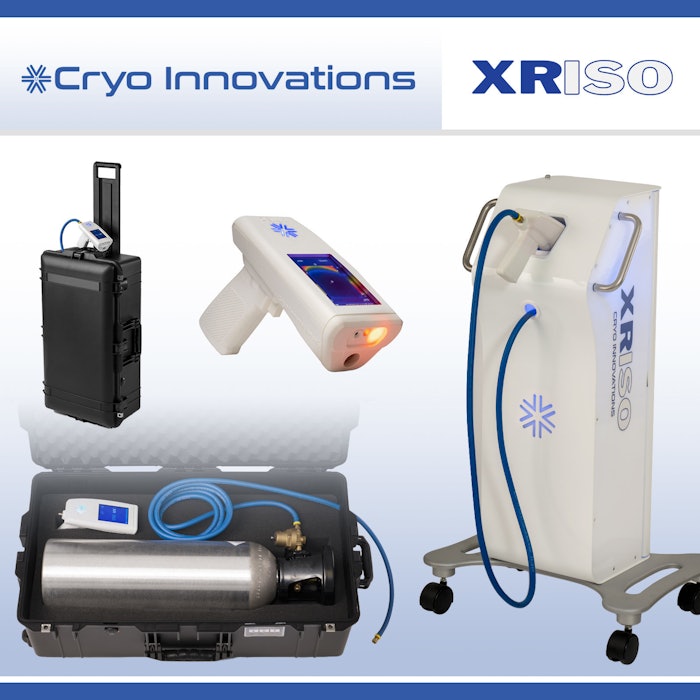 Photo courtesy of Cryo Innovations
Cryo Innovations released its handheld, localized cryotherapy unit, the XR ISO. This pinpoint treatment applies concentrated -80F therapeutic air to treat one targeted area. 
The CO2-chilled and pressurized air rapidly cools in three to five minutes, and the desired effect is achieved in two sessions. The XR ISO is safe, versatile, mobile and equipped with innovative technology. 
Related: Re-Energize Skin with Arcona's Oxygen Dome Treatment
The unit features thermal imaging and advanced proximity sensors that provide stats and info during the treatment. The device also includes WiFi compatibility, allowing the device to automatically track and upload procedures and results. 
"We are excited to expand our line to include the XR ISO, it is the first of a series of new, innovative devices that will be released," said Keith Scheinberg, CEO of Cryo Innovations.
Localized cryotherapy is an effective modality that provides therapeutic and cosmetic benefits for a wide range of client concerns. The treatment can provide decreased inflammation to facials, skin rejuvenation and more.