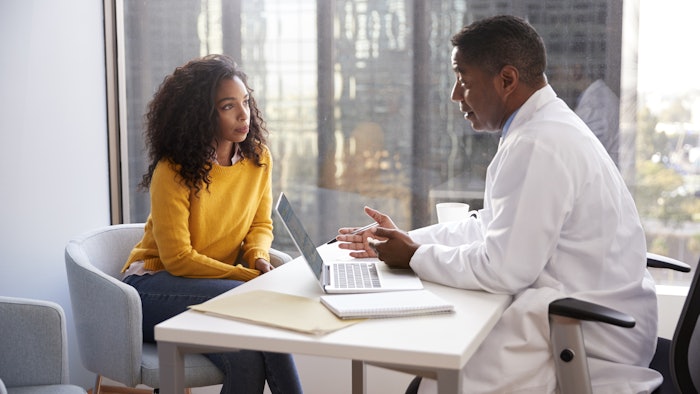 Zocdoc, the healthcare marketing place for booking in-person or virtual care, in partnership with creative agency 72andSunny, announced a new national TV campaign.
The ads will highlight the emotional payoff that results from three patients who used Zocdoc's tools to find and book an appointment with a healthcare provider who takes the time to understand their needs, painting a positive picture of a traditionally frustrating process. 
Highlighting Patient Predicaments 
Each of the three ads within the campaign, titled Jinx, Dentist and Butt feature a different relatable situation through a patient's perspective. The audience is connected with three familiar patient predicaments including: experiencing anxiety about treatment preferences, feeling awkward describing intimate issues and being picky about a provider's attributes. 
Related: Ideal Image Highlights Building Confidence in New Brand Campaign
The ads all end on a positive note, as each patient finds a provider who is well-qualified, engaged, caring and understanding, after using Zocdoc's tools such as verified patient reviews and star ratings. 
Healthcare Designed for Patients
"Healthcare should be designed for patients. But it's not, and finding a doctor with the right experience, who really listens, makes you feel comfortable, and strives for connection can feel impossible," said Heather Berko, head of brand at Zocdoc. "We know that with the right tools, finding a provider isn't a needle in a haystack situation. This is why we made a triumphant human experience the star of our new 'Get a Doctor Who Gets You' campaign. By showing the simplicity and ease of accessing information on Zocdoc, including verified reviews, and making a quality connection, we hope to inspire people to engage in finding care without fear or frustration."
The campaign launched on Dec. 26, 2022 and will run throughout 2023 across U.S. broadcast, cable and streaming channels.