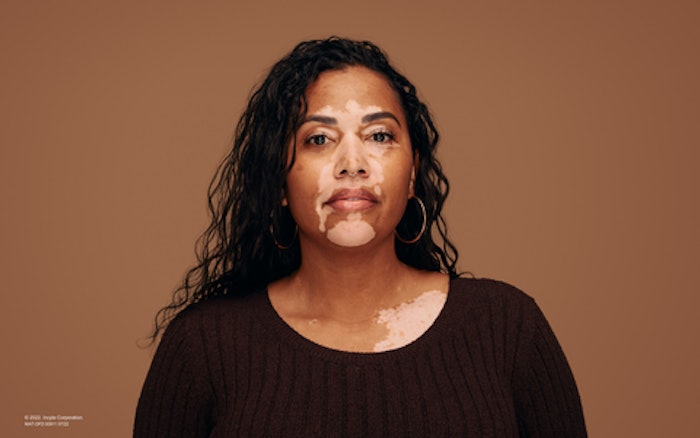 Incyte announced the FDA approval of their Opzelura (ruxolitinib) cream 1.5% for the topical treatment of non-segmental vitiligo in adult and pediatric patients 12 years and older. This is the first and only FDA-approved treatment for re-pigmentation for patients diagnosed with vitiligo. 
For patients experiencing non-segmental vitiligo, Opzelura is approved for continuous topical use twice daily to affected areas of up to 10% body surface area. 
Related: Combination Therapy Effective for Segmental Vitiligo
"With the approval of Opzelura in nonsegmental vitiligo, Incyte has once again delivered a treatment to patients with high unmet medical needs who previously had no approved therapies," said Hervé Hoppenot, Chief Executive Officer of Incyte. "We are proud of Incyte's scientists and development teams that have made this milestone possible, and we're pleased that eligible vitiligo patients now have a choice to address repigmentation."
The FDA approval comes after the data released from the Phase 3 TruE-V clinical trial program (TruE-V1 and TruE-V2), which evaluated the safety and efficacy of Opzelura versus vehicle in more than 600 people with non-segmental vitiligo, ages 12 and older. It was found that the topical also made significant improvements in VASI scores at Week 24 (primary analysis), compared to vehicle (non-medicated cream) and in open-label extension at Week 52.