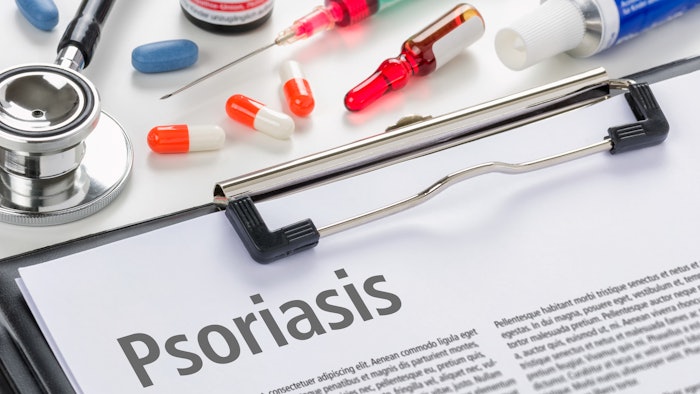 SFA Therapeutics, a clinical-stage biopharmaceutical company developing microbiome-based therapeutics for the treatment of inflammatory diseases, announced its FDA clearance to proceed with an extension to the ongoing Phase 1b clinical trial of SFA-002, an investigational drug candidate for psoriasis.
The extension will allow responders to remain on SFA-002 treatment for an additional three month period. The drug candidate has the unique opportunity to become a groundbreaking treatment option for patients struggling with psoriasis, according to Alla Arzumanyan, Ph.D., chief development officer and co-founder at SFA Therapeutics and assistant professor at Temple University.
Related: The Link Between Psoriasis and Mental Health
Arzumanyan continued to explain that unlike existing therapies, which typically act on a single target and can have serious side effects, SFA-002 is a potential multi-target and disease-modifying therapeutic that has already demonstrated efficacy, safety and durability in preliminary Phase 1a studies. 
SFA Therapeutics expects to complete Phase 1b trial enrollment in early 2023 and to share data by the end of 2023. 
"We are grateful for this opportunity to gain additional patient experience with SFA-002 in our Phase 1b clinical study," said James Kirwin, MBA, chief operating officer and head of clinical operations at SFA Therapeutics. "By allowing responders to remain on treatment for an extended period, we will gain invaluable, longer-term exposure data on SFA-002 to inform future clinical development and regulatory strategies."