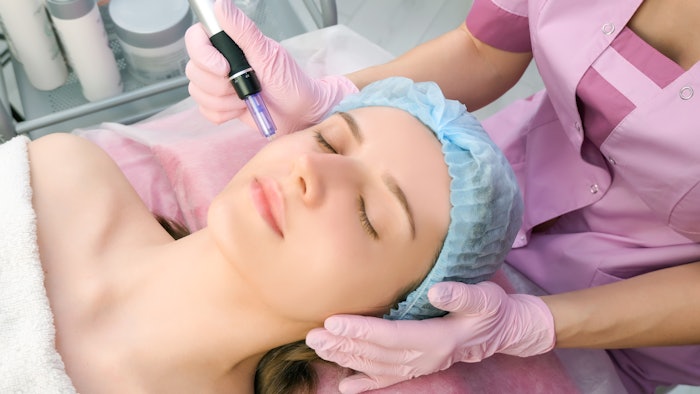 A study by Shunuo Zhang, BS, et al., published in the Journal of Cosmetic Dermatology, explored the use of a microneedle injection of a combination of botulinum toxin type A (BTX-A) and hyaluronic acid (HA) in conjunction with corticosteroid therapy to reduce sebum production and sternal keloid relapse, common side effects of using corticosteroid therapy to treat sternal keloids in patients with oily skin. The retrospective clinical study included 58 patients receiving monthly steroid injections that had multiple sternal keloids. Twenty-six of these patients made up the control group, while 32 were given an injection of BTX-A/HA in addition to the first steroid injection.
Related: BTX and PRP More Effective for Keloids Than Corticosteroid
The average sebum production and transepidermal water loss (TEWL) of patients in the control group increased by 132% and 104%, respectively, from the baseline as of the 24-week assessment. The patients given the injection of BTX-A/HA had their average sebum production and TEWL reach nadir by week eight, followed by an increase of 96% and 91%, respectively, from the baseline as of week 24. None of the patients in the intervention group experienced sternal keloid recurrence, while the authors observed keloid relapse in 88.5% of the patients in the control group.
At 24 weeks, the Vancouver Scar Scale (VSS) score for the control group was 11.04 ± 0.14 (p < 0.001), compared to the intervention group's score of 8.93 ± 0.26 (p < 0.001). The final visual analog scale (VAS) score at 24 weeks was 75 ± 5.10 (p < 0.001) in the control group and 19.14 ± 3.80 (p < 0.001) in the intervention group, with the authors reporting a higher rate of satisfaction in the intervention group.
Related: Long Pulsed Nd:YAG Reduces Pain, Improves Appearance of Keloids
The study concluded that the combined microneedle delivery of BTX-A/HA decreased sebum production and improved function of the skin barrier, effectively reducing the side effects of corticosteroid injections and the recurrence of sternal keloids.