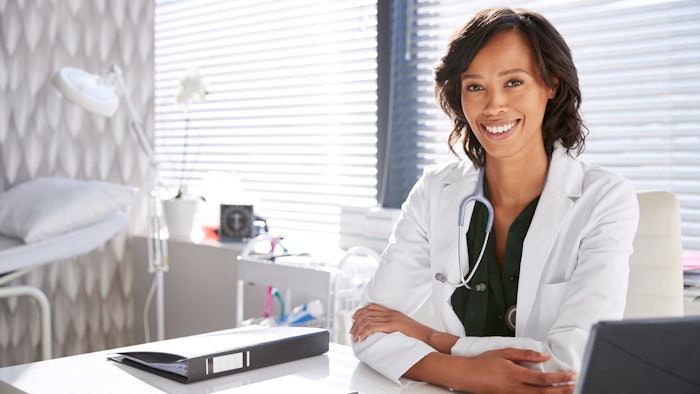 The American Society for Dermatologic Surgery (ASDS) announced its partnership with La Roche-Posay for the 2023 Preceptorship Program.
The partnership will provide an avenue for dermatology residents and early-career dermatologists to expand their skills while gaining practice management insights during a short visit to the practice of an established dermatologic surgeon mentor. 
"The generous support of La Roche-Posay will offset travel expenses for up to 50 preceptees this year, allowing them a unique, real-world experience with invaluable lessons on core skills, new procedures and practice management — something that can't be obtained through virtual courses and webinars," said ASDS President, Vince Bertucci, MD, FRCPC. "ASDS is committed to nurturing growth of the next generation of dermatologists, and a key component to this development is the opportunity to witness a more experienced dermatologic surgeon in action, gaining knowledge that is not taught in residency, such as witnessing patient discussions, interacting with other staff and observing the practice atmosphere."
Related: ASDS To Host Interactive Educational Course for Insight on Aesthetic Treatment Modalities
Preceptees can choose from over 75 tenured dermatologists across the U.S. for a short visit, typically three to five days. During their visit, participants can: 
Specify a targeted area(s) of training, including:
            -Blepharoplasty
            -Chemical peels
            -Fillers and neuromodulators
            -Lasers and/or energy-based devices
            -Lifts: Face, brow, neck and S-lift
            -Liposuction
            -Skin cancer surgery
            -Skin of color
            -Vein procedures
            -Other dermatologic surgery procedures
Ask procedural and/or practice-based questions.
Gain inspiration for how they may want to implement various devices, techniques, business processes and business styles.
See first-hand how to improve efficiency for patient visit flow.
Observe patient consultations and/or procedures.
"We're honored to support ASDS in its proven mentorship process, offering a cost-effective program that enhances the training of up-and-coming board certified dermatologists and affording them the opportunity to grow both in knowledge and professional acumen through critical in-person visits with some of the best mentors in the specialty," said Vice President of Medical and Media Relations for La Roche-Posay, Tyler Steele.