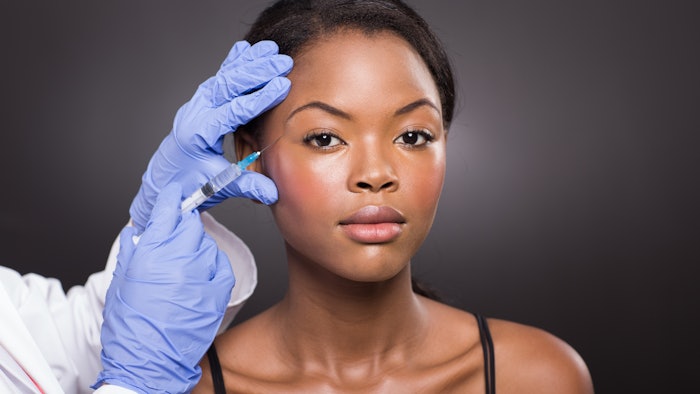 RealSelf has released its 2023 RealSelf Culture Report exploring Americans' attitudes toward plastic surgery. The online survey of more than 2,000 respondents 18 years old and older revealed that one in four people in America has had at least one cosmetic treatment or procedure and that younger generations have experienced a positive plastic surgery shift among social groups. The report also highlights the growing concern of looking young at work, which celebrities have had good cosmetic work and the shifting demographics in beauty consumers.
The study was conducted independently by YouGov and spans a multitude of topics, from financial flexibility and social integration in modern culture to how career and family can influence cosmetic decisions.
Financial Concerns
While 24% of the general population reported having had some form of cosmetic procedure, the percentage increases to 40% when only looking at respondents who make more than $150k annually.
Per the survey, 26% of respondents aged 30-44 suggested that they would spend from $10k to $100k to achieve a physical feature they want if they could make payments over time. Among 45-64 year-olds, 65% say they wouldn't spend anything to make a cosmetic change, and neither would 74% of the respondents aged 65 and older. Of those who have had a procedure, men are more likely to hide how much they've spent on treatments, 35% of men versus 20% of women, and younger people are more likely to hide the amount spent versus the older generations.
Related: Filler Dissolving: The Ultimate Guide to This "Snatched" Beauty Trend
Celebrity Influence
Men and women shared different views on celebrities with obvious cosmetic work. While 41% of women felt empathy for the aging celebrities, men were more judgemental, claiming that the celebrities were either desperate (34%) or vain (30%), per the study. 
Among respondents who mentioned a celebrity who has had good cosmetic work done, both women (20%) and men (11%) cited Kim Kardashian as their top choice. Men most admired the features of Brad Pitt, George Clooney and Christiano Ronaldo, while women's opinions varied across generations, besides for the universal choice of Jennifer Lopez. Women in their 20s included Rihanna and Beyoncé with Lopez, while women in their 30s and early 40s cited Jennifer Aniston and Scarlett Johansson with Lopez and women aged 45 and older included Angelina Jolie with Aniston and Lopez.
Younger generations are much more likely to be influenced by social media, with 41% of 18-29-year-olds and 28% of 30-44-year-olds claiming to have learned about cosmetic procedures from influencers or social media. Only 11% of people aged 45 and older report learning about cosmetic procedures from social media. In the study, 18% of respondents said plastic surgery attitudes among their social group have become more positive over the last three years, with 27% of 18-29 year-olds reporting this shift, but only 13% of 45-64 year-olds.
Related: 5 Ways to Stay Ahead of Men's Cosmetic Treatment Trends [Survey Results]
Varied Opinions Among Friends, Family and Colleagues
Both men (51%) and women (57%) reported that their more positive feelings toward cosmetic procedures were due to the increasingly safe and non-invasive innovations, and requiring less downtime. The respondents also suggested the societal focus on self-care and building confidence were key drivers of the trend.
Among respondents who reported feeling pressure to appear youthful in the workplace, 37% believe they've legitimately lost out on professional opportunities due to not looking young enough. The top fields where people feel they've experienced this were marketing/advertising/communications (29%), tech/science (28%) and construction (23%), while 21% of those in entertainment, hospitality and finance/insurance felt how old they look cost them professional opportunities.
Almost half (45%) of Americans who have had a cosmetic procedure said they shared their choice with friends, while 37% discussed it with a spouse/partner, 23% spoke with parents, 15% with their children, 16% with other relatives and 14% with coworkers.
Opinions of plastic surgery varied greatly across political parties, with self-identified Republicans most likely to describe it as fake, dangerous and vain. Democrats considered plastic surgery to be a form of self-improvement, an empowered personal choice and a way to build confidence. Both Democrats (72%) and Republicans (69%) reported they're not more or less likely to vote for a candidate who has had a cosmetic procedure.