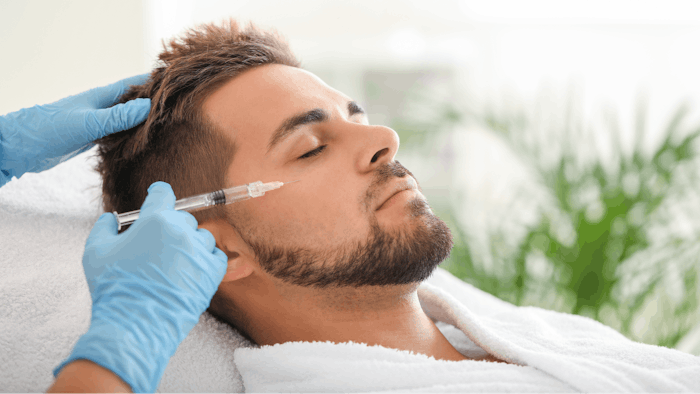 The men's skin care and cosmetic treatment markets are rising and expected to continue doing so for the foreseeable future. This comes as no surprise in the area of hair restoration, but men are also gaining interest in premium skin care products, as well as cosmetic procedures such as liposuction, forehead reductions and penile enhancements using HA dermal fillers. With the rising interest from men growing ever more evident, have you noticed an increase in your number of male clients?
In our recent survey which asked, Are your number of male clients is increasing? 50% of readers said yes and 50% said no. 
As the number of men interested in receiving cosmetic procedures continues to rise, staying ahead of the latest treatments trending for men will help take you advantage of this growing patient demographic and expand your clientelle as well as boost your bottom line. Here are five informative MedEsthetics articles to help you do just that.
Check back every Tuesday for a new one-click survey.
We'll reveal the answers in next week's MedEsthetics newsletter.