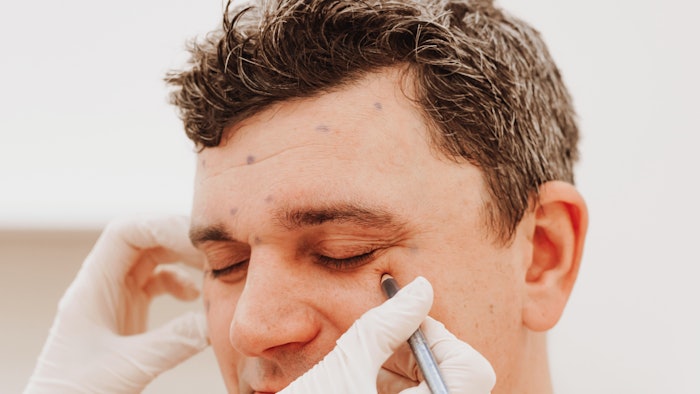 Nearly half a million men across the U.S. are interested in the power of non-invasive injectables for a natural, youthful look. Aesthetic Architect, Akis Ntonos, of New York's Aion Aesthetics shares the top three injectable treatments his male and LGBTQIA+ clients are booking. 
"Today's treatments go beyond anti-aging measures to maintain overall skin, hair, and body health," Ntonos explains. "Injectables are a proven way to help achieve a variety of desired results, powerfully improving self-confidence and mental health in the process."
Related: The Most Popular Men's Cosmetics Trends in 2023
Most-Requested Men's Treatments
1. The Priapus Shot (P-Shot)
Natural growth factors help to repair healthy tissues at the cellular level, treating symptoms of erectile dysfunction, while achieving enhanced performance, appearance and more.
2. Botox
Advanced neurotoxins (including Botox) relax the muscles within a targeted area to smooth out fine lines and prevent new wrinkles from forming.
3. Natural Growth Factor Injections for Hair Loss
Beneficial healthy platelets are extracted from the body and re-injected in the scalp where natural healing, growth, and restoration is most needed in order to stimulate hair growth and density.