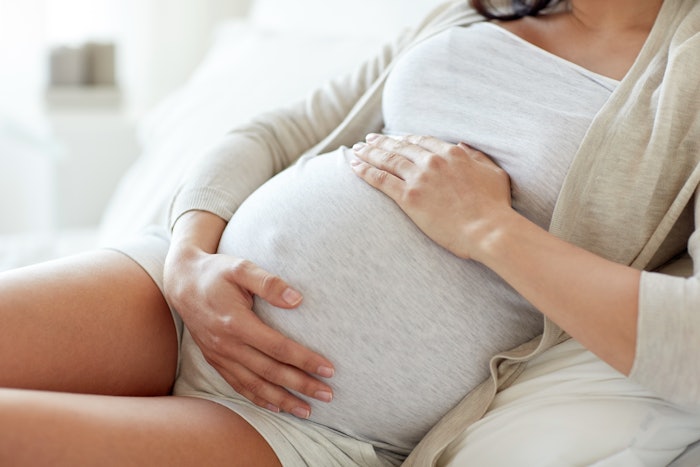 Pregnancy changes women's bodies in a myriad of ways, with hormones and the development of the fetus alterring everything from the breasts to the vagina, abdomen, thighs and the skin in general. These significant physical changes can mess with a woman's mental health and her self esteem, making the treatment of women during and after pregnancy of particular importance to their overall health and well-being.
On the one hand, helping women find safe and effective treatment options during pregnancy can provide a significant source of relief and comfort as they deal with the massive changes happening to their body. On the other side of this journey, women need support and help feeling beautiful and like themselves again after pregnancy, with options like breast and abdominal lifting and tightening procedures, as well as labiaplasty and vaginal tightening procedures, offering women answers to getting their pre-baby body back. Are you interested in learning more about treatments for patients who have recently or are planning to give birth?
In our recent survey which asked, do you want to know more about treatments for those who have recently given birth? 95% of readers said yes and 5% said no.
6 Articles to Help You Navigate Pre-, Mid- and Post-Pregnancy Treatments
As clients consider pregnancy and begin planning to conceive, you have to stay on top of the latest treatments to help your pre-, mid- and post-pregnancy patients navigate these new challenges. Here are six informative MedEsthetics articles that will help you do just that.
6. Pregnancy Skin Care: Treating Eczema & Psoriasis
Pregnancy comes with many challenges, but one that people don't always consider is how it can affect women's choices when it comes to other medical conditions such as eczema and psoriasis. When planning for pregnancy, women must take extra precautions as they contemplate treatments for these skin conditions. Board-certified dermatologist Elizabeth Kiracofe, M.D., FAAD, weighs in on the latest eczema and psoriasis treatment options for women while also considering factors such as birth control choice, fertility, hormone changes, pregnancy, breastfeeding and menopause.
"Women may consider their healthcare decisions differently during different stages of their lives," said Kiracofe, who is an expert in eczema and psoriasis in private practice in Chicago. "The potential for motherhood requires constant vigilance in evaluating medical choices, which is why it's important for women living with eczema and psoriasis to partner with a board-certified dermatologist."
Kiracofe explains that some studies have found that women tend to be more negatively impacted by eczema and psoriasis, resulting in them being more likely to experience depression.
"Some of the most important information that I share with my patients includes that the medicines most commonly used as a first option to treat both eczema and psoriasis do not affect birth control, impact fertility, time to conception, or the ability to breastfeed after pregnancy," she said. "However, traditional medications that suppress the immune system are often not recommended during pregnancy."
Treatment Options
Thankfully, new medications are continuing to emerge and becoming the mostly widely utilized by physicians, as they are the safest options with technology that precisely targets the source of the disease to provide incredibly effective results. These medications include moisturizers designed to enhance the skin's ability to protect itself, low- to mid-strength corticosteroids for mild flares and phototherapy.
"It is an exciting time in dermatology with all the research in eczema and psoriasis bringing about a number of new medicines for our patients," said Kiracofe. "These medicines interfere with signals in the body that are thought to cause inflammation, and therefore are effective in reducing itch and clearing the skin for both eczema and psoriasis. What is most exciting about these new medicines is they are becoming more precise at targeting the source of the disease and are increasingly safer and more effective for patients."
However, most of these medications have not been specifically approved for use during pregnancy and must be discontinued during pregnancy, making it vital that patients connect with their dermatologists early on so they can speak with their OB-GYN and talk about treatment options during pregnancy.
"That's why it's important to bring your dermatologist into the conversation earlier rather than later, so we can connect with your OB-GYN to discuss the best and safest treatment options during pregnancy," said Kiracofe. "It is unfortunate to me how often women think they have to stop all treatment during pregnancy, so I am always happy to share that we actually have a number of options with very good safety data. Pregnancy is hard enough without women also having to deal with an itchy rash."
Pregnancy Registries
Pregnancy registries also provide an important tool for dermatologists considering treatment options for their pregnant or planning-to-be-pregnant patients, helping them to best determine what options would best support their patient. These registries collect information on pregnant women taking prescription medication and compares it with that of women not taking medication to assess the effectiveness and safety of specific treatments.
"It's important to remember that dermatologists can help women treat their skin conditions during every stage of their lives, especially when they are considering starting a family," said Kiracofe. "Our goal is to guide them through a shared decision-making process and support them in deciding which treatment plan is best for their unique situation."
Check back every Tuesday for a new one-click survey.
We'll reveal the answers in next week's MedEsthetics newsletter.