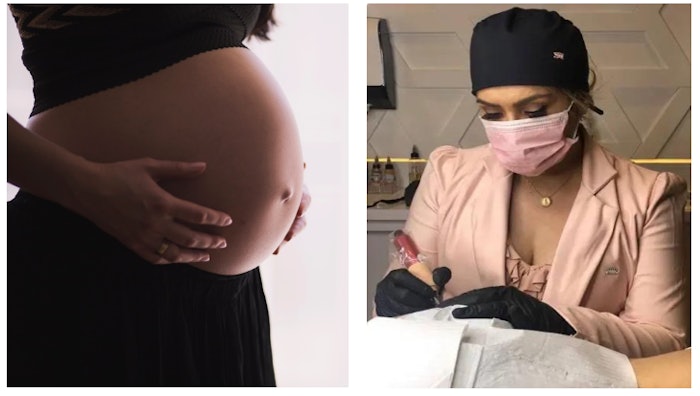 New Technique to Camouflage Unwanted Scars
There is a new camouflage technique for those dealing with unwanted scars. According to a specialist in the method, Fernanda Jaffre, the scar camouflage technique is very efficient. 
The demand for the corrective procedure is generally from women, although men also seem to be interested during the summer months. Jaffre has performed an increased amount of this technique on women interested in disguising their scars caused by cesarean sections. 
Related: New Technique Developed for "Scarless" Adam's Apple Reduction
Treating Cesarean Section Scars
"I have assisted dozens of women with the same circumstance; the postpartum can be very delicate for the soul and body and the scars aren't relieving," said Jaffre.
The procedure follows the same principles as micropigmentation and uses a tattoo machine, which applies a pigment to the top layer of the skin. The camouflage technique can be used on different types of scars, regardless of their size or origin. While the procedure certainly helps with bikini season, it has more far reaching positive affects for the people that undergo the procedure, changing their lives and the way they see themselves living them. 
"Women with scars and stretch marks feel unfree to choose their bikini. They want a certain model but always opt for others that help them cover and hide the marks," said Jaffre. "I've seen people come in with a lot of trauma and low self-esteem; after performing the procedure, they left feeling much more beautiful and happier with their body."